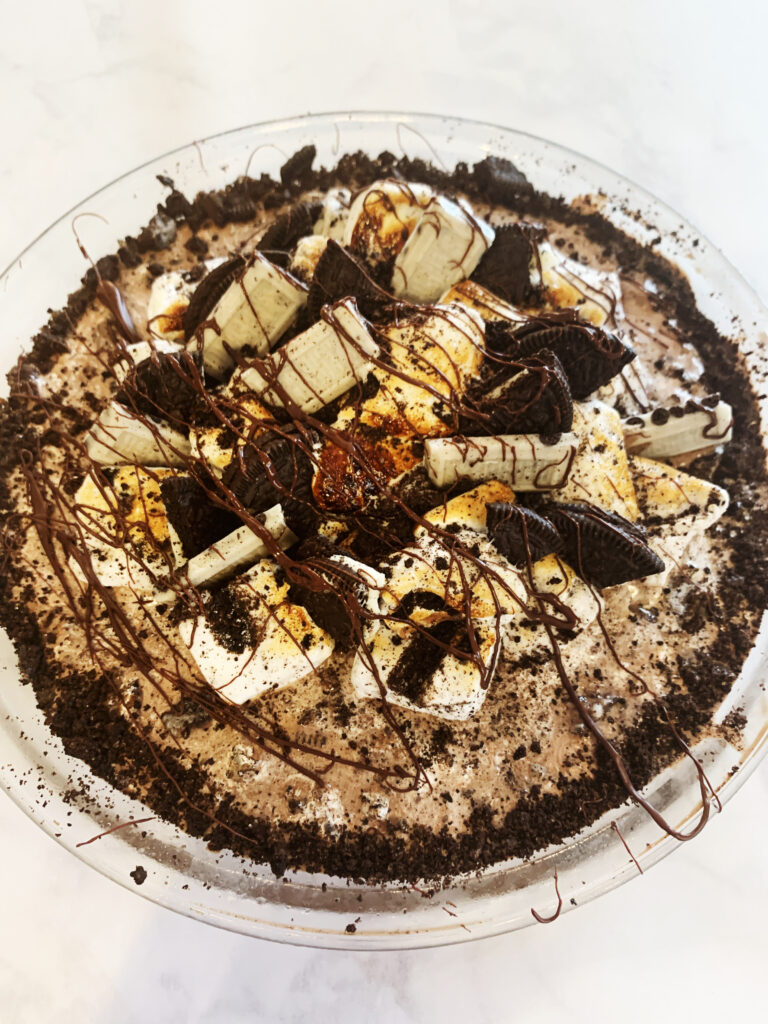 Day 8 of our 10 days of s'mores and I figured today would be the perfect day to share this ice cream s'mores pie!! The perfect way to get your s'mores fix on those hot summer days like today! It's also a no bake pie, which is a total bonus in my opinion!
First things first, make the crust! You're going to take graham crackers (I used Oreo graham crackers from Eat S'more but any flavor will do!) I mixed that with some melted butter, pressed it into a pie pan, and froze it for half an hour!
While that's freezing, it's time to prep the filling! So you can use any ice cream flavor for this, vanilla, cookies & cream, whatever you like! I opted for chocolate though! I used half a gallon of ice cream, added cookies & cream fluff from Eat S'more and oreo pieces!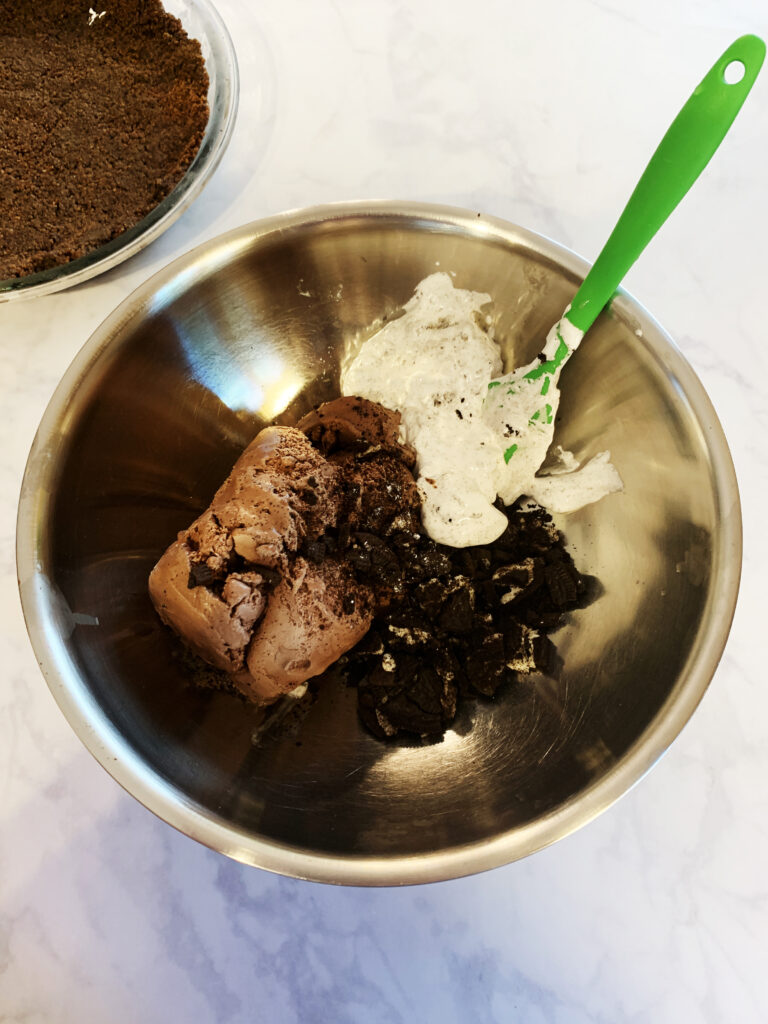 Once pie crust is set, add the mixed filling to it and let that reset up. When it's done, top with cookies & cream marshmallows!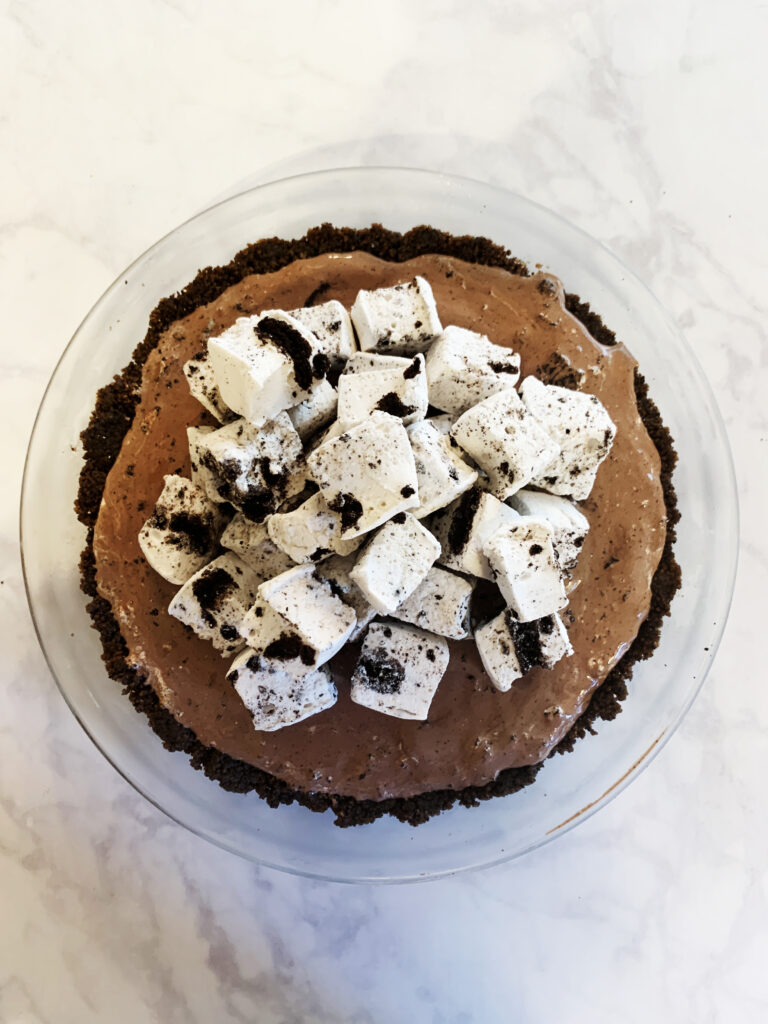 I then used a kitchen torch to brown the marshmallows, drizzled with some chocolate, and finished it off with some oreo pieces!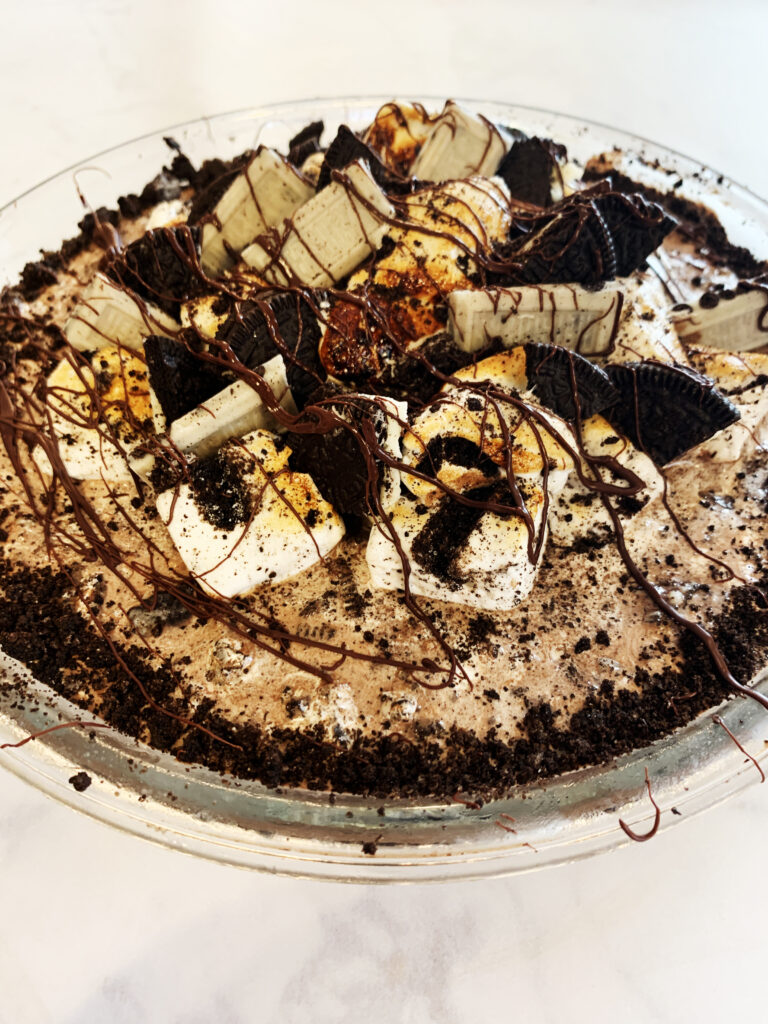 Recipe Below!
Cookies & Cream Ice Cream S'more Pie
Course: Dessert
Cuisine: American
Oreo filled ice cream s'mores pie
Ingredients
1 1/2 cups graham crackers

5 tbsp butter, melted

1/2 gallon ice cream of choice, I used chocolate

1 cup cookies and cream marshmallow fluff

Cookies and cream marshmallows, for garnish

1 cup oreo pieces

Chocolate drizzle for garnish
Directions
First, make the crust. Make crumbs out of the graham crackers and mix with melted butter. Press this in to a pie dish and freeze for 30 minutes.
While crust is setting, make filling. Take the ice cream and mix with marshmallow fluff and 1/2 of the oreo pieces. When pie crust is frozen, fill with ice cream filling, then freeze again for 30 minutes.
When pie is set, top with marshmallows. Torch marshmallows until browned. Drizzle with melted chocolate and top with more oreo pieces.