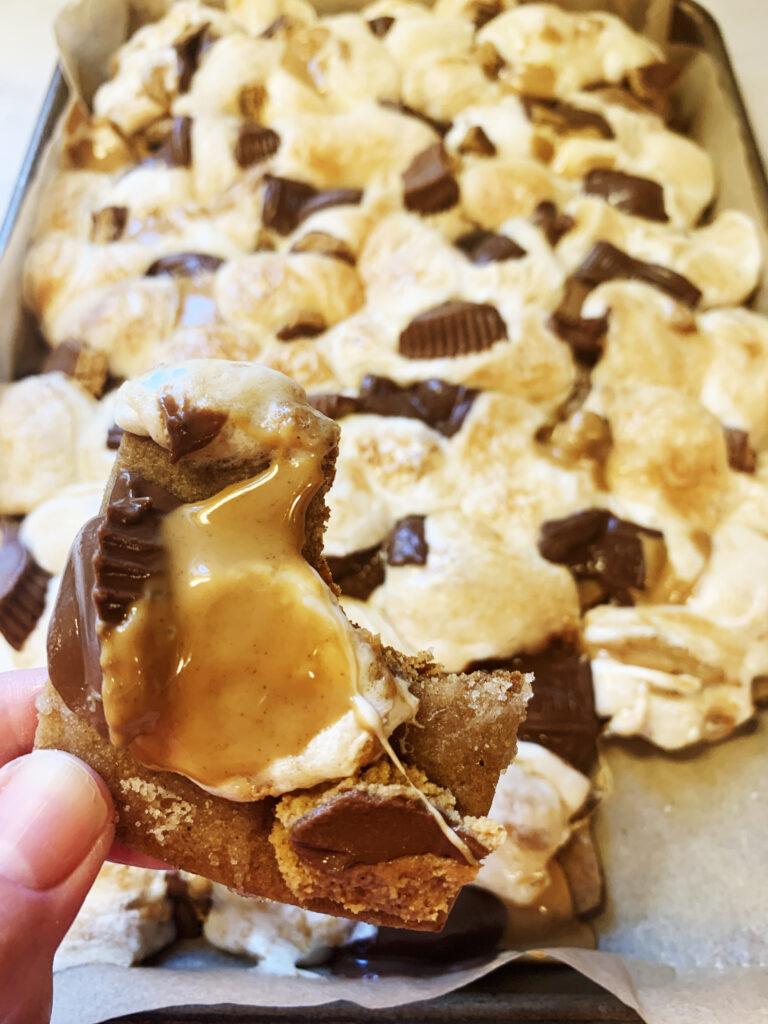 Nachos are the new way to eat s'mores and trust me, they're the version of s'mores you probably never knew you were missing. So simple to put together & super messy to eat, they're the perfect way to do s'mores this summer.
What makes these so fun too are the limitless amount of toppings you can add. These ones are peanut butter cup, so they're layered with Eat S'more peanut butter marshmallows, peanut butter cups, milk chocolate pieces, and spoonfuls of peanut butter. Warm them up under the broiler and omg, they're THE best.
So layer on those grahams…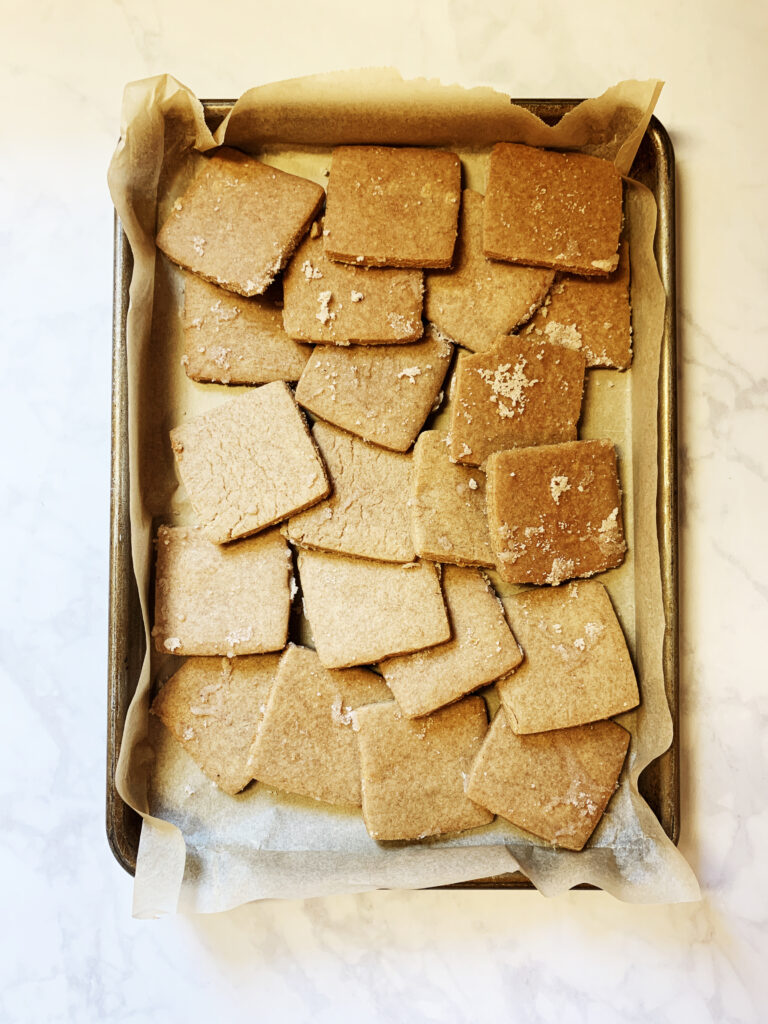 Add those peanut butter marshmallows…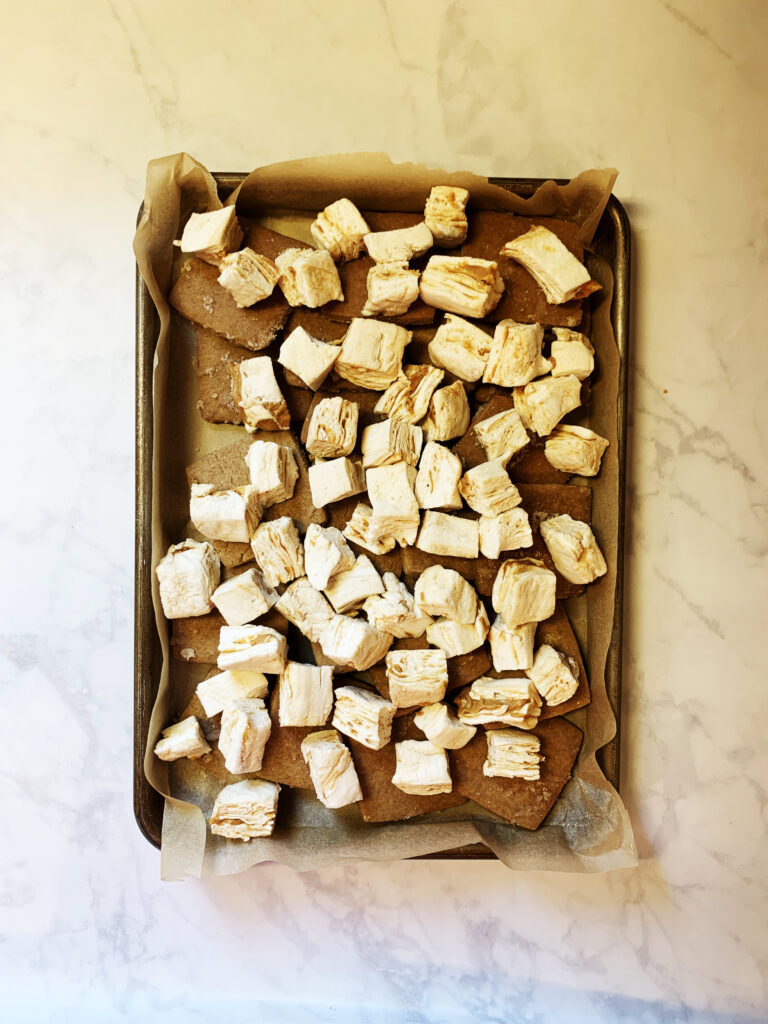 Add on that chocolate and peanut butter goodness…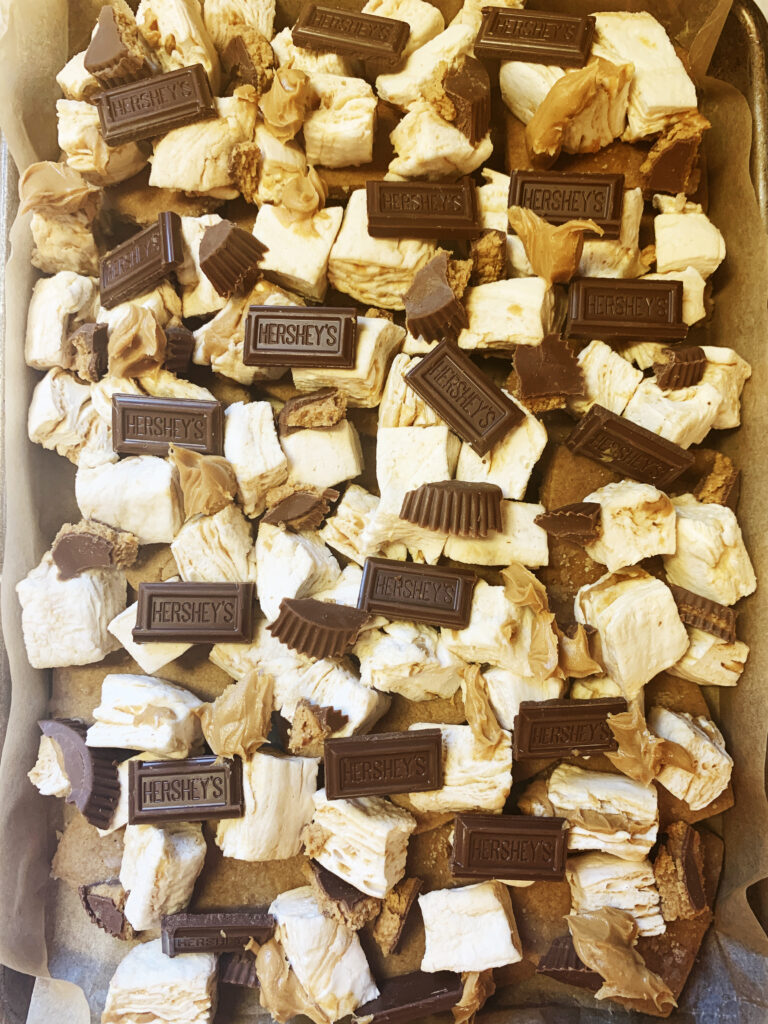 And pop them in the broiler on low for around a minute! They're done once you see everything melting into one…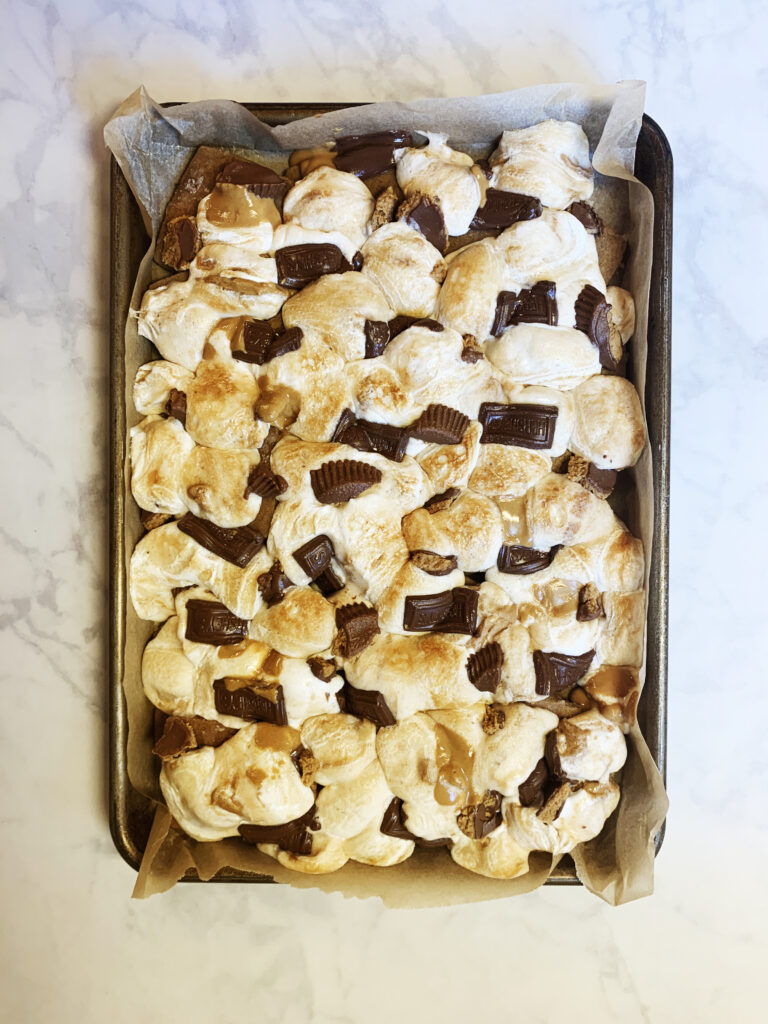 Perfect bite every single time!!
Recipe Below!
4Peanut Butter Cup S'more Nachos
Course: Dessert, Snacks
Cuisine: American
Ingredients
Graham Crackers

Peanut Butter Marshmallows

Milk Chocolate Bar Pieces

Peanut Butter Cups, broken into pieces

Peanut Butter
Directions
Line a baking sheet (I used a quarter sheet size) and line with parchment paper.
Layer graham crackers onto the pan.
Top the graham crackers with marshmallows, chocolate pieces, peanut butter cups, and peanut butter.
Broil for 30-60 seconds, until marshmallows are browned and toppings are melted.