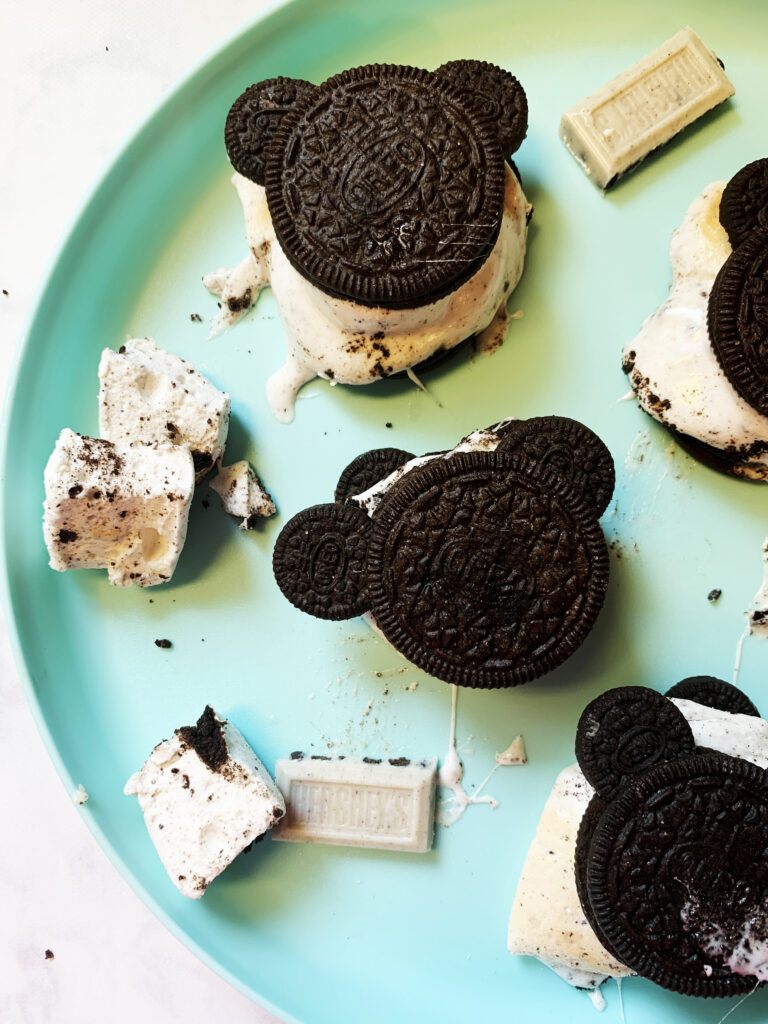 Anyone else as in love with Disney as I am?? Well even if you're not, these are so so yummy they're worth trying! Using the oreo instead of a graham cracker just helps enhance that cookies & cream theme, plus they're extremely easy to make! All you need are oreos (mini & regular size) and cookie and cream marshmallows!! I decided to not add any extra chocolate because I felt like the oreo was the perfect balance, BUT adding in some milk chocolate pieces or cookies & cream pieces would most definitely be delicious.
So like I said, so easy to make! You're going to take the mini oreos, separate each so you have 2 separate pieces, and scrape the cream out. Then, take the regular sized oreo, take each of the 2 pieces from the mini oreo, and insert them into the large oreo, like below to create the ears! I used regular oreos but I do think double stuffed might work even better because you have more cream to stick the mini oreos into!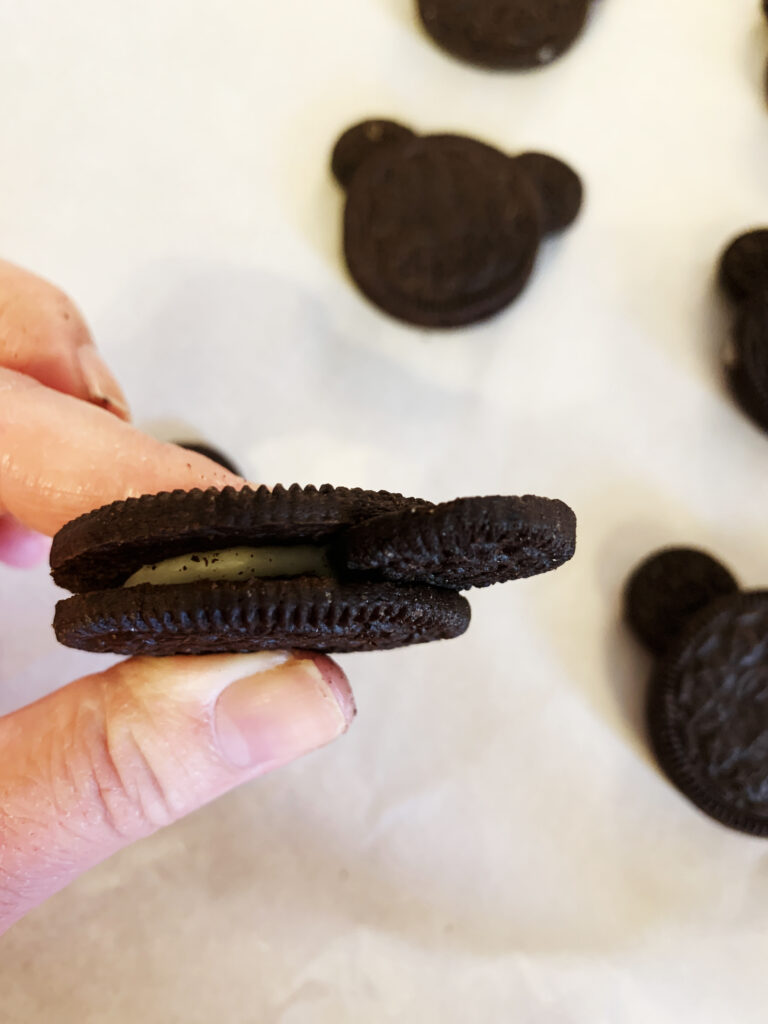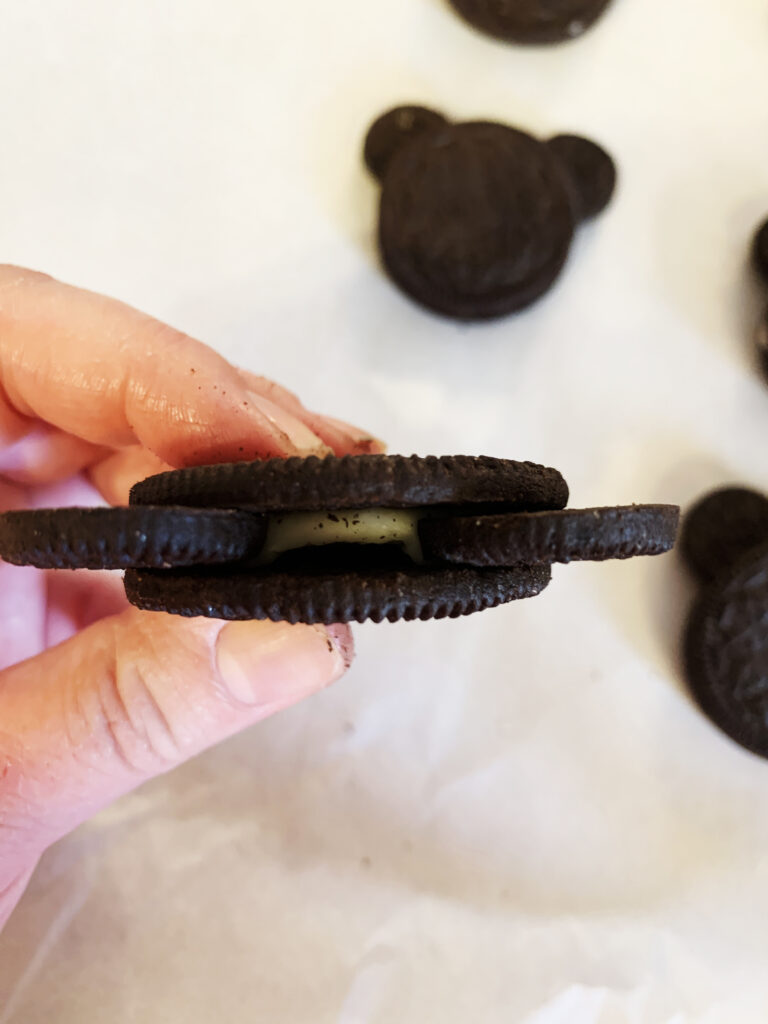 I made 8 of these, resulting in 4 s'mores! So take 4 of the mickey mouse oreos, add the cookie & cream marshmallow (mine are from Eat S'more and I cut 1 large marshmallow into 4 pieces) and put this in the broiler on low until nice and toasty! The toasting happens pretty quickly under the broiler so just make sure to keep your eye on them!!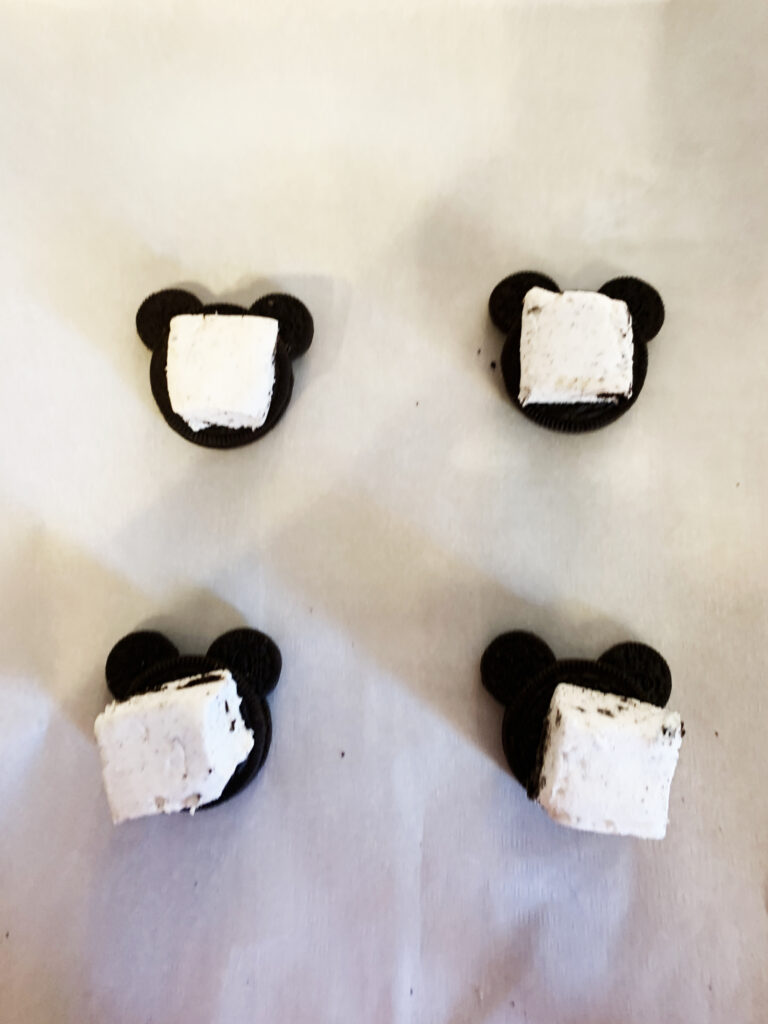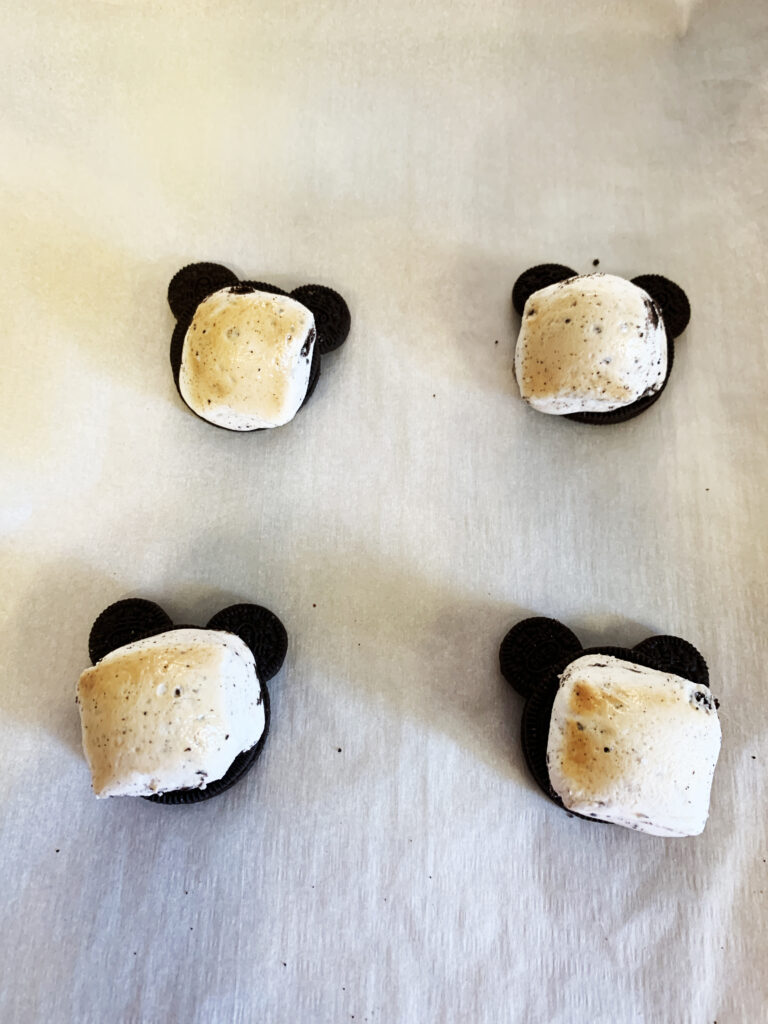 Last but not least, just take the other 4 mickey oreos and place them on top of the warm, gooey marshmallows!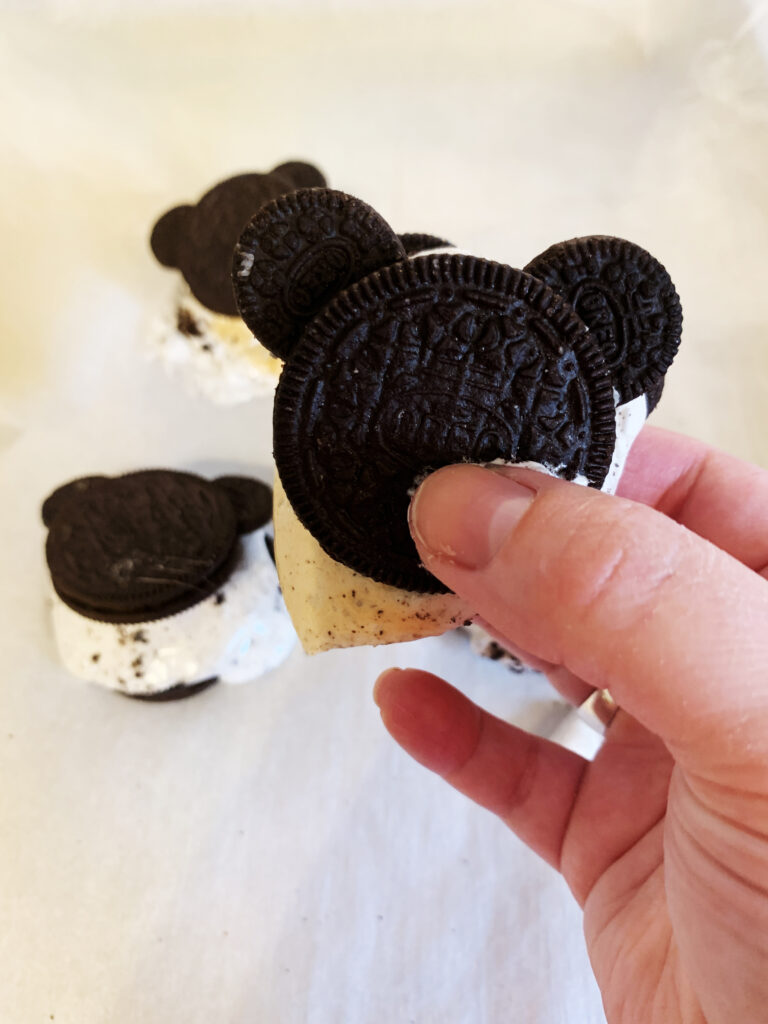 Finally, eat the mickey mouse s'more and pretend you're in Disney soaking in all the magic, because I sure am!!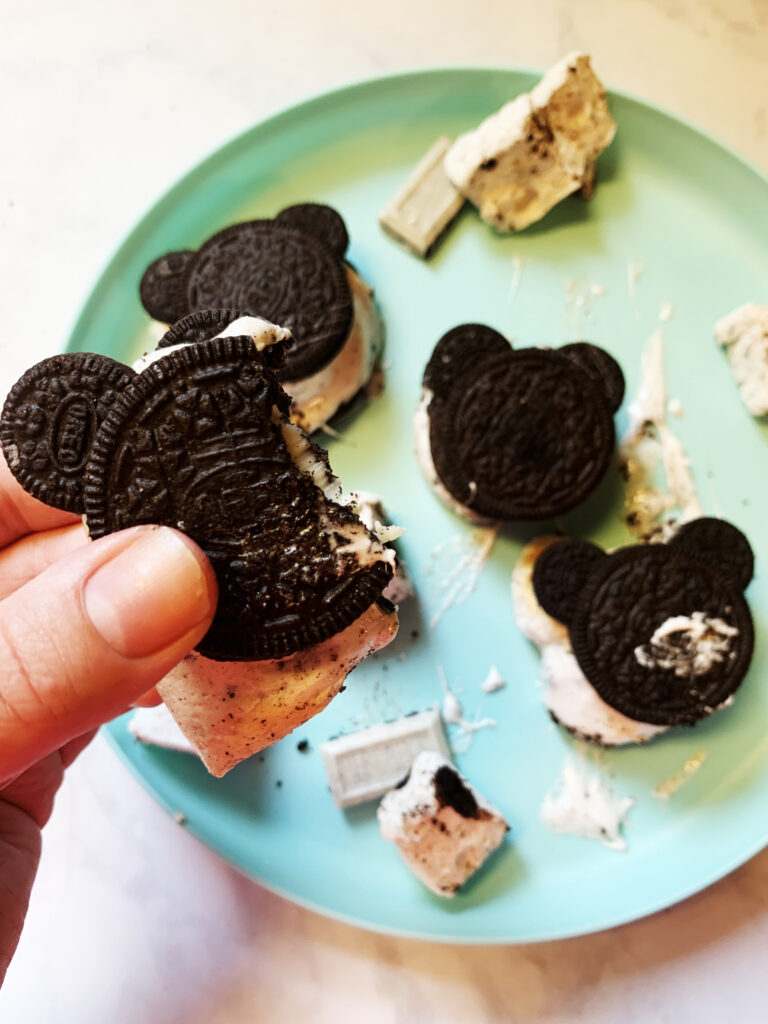 Recipe Below!
Mickey S'moreos
Course: Snacks, Dessert
Cuisine: American
Mickey Mouse s'mores!
Ingredients
Oreos

Mini Oreos

Cookies & Cream Marshmallows
Directions
Take the mini oreos, separate them, and scrape out the cream
Take the regular sized oreo and insert the 2 mini oreos into the cream (these are the ears), resembling the shape of mickey mouse
Take half of the mickey mouse oreos made, add a marshmallow, and place under the broiler until toasted
Top with remaining mickey mouse oreos