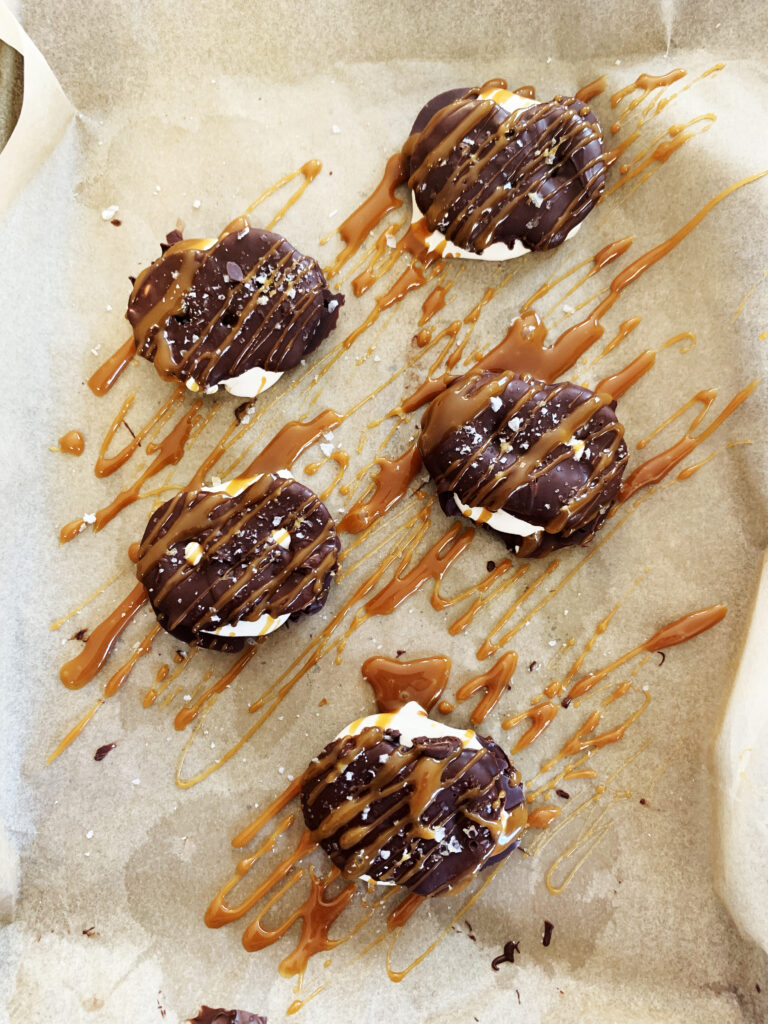 Happy Thursday everyone and happy day 6 of our 10 days of s'mores! I have to say, and I do love all my s'mores equally, but these ones might be my fave. Nothings better than that balance of chocolate and sea salt, and while that's already one of my favorite flavor profiles, add some salted caramel fluff? OH. YES. It's my favorite way to s'more.
Like I say all the time, these s'mores are really easy also! I tried to make all my s'more recipes super easy and ingredient accessible because nothing should be that complicated about s'mores!
So to start, chocolate dip some pretzels and sprinkle on some sea salt! I used the flat pretzels because I think they hold the fluff better when sandwiched together! I also used dark chocolate but any kind works!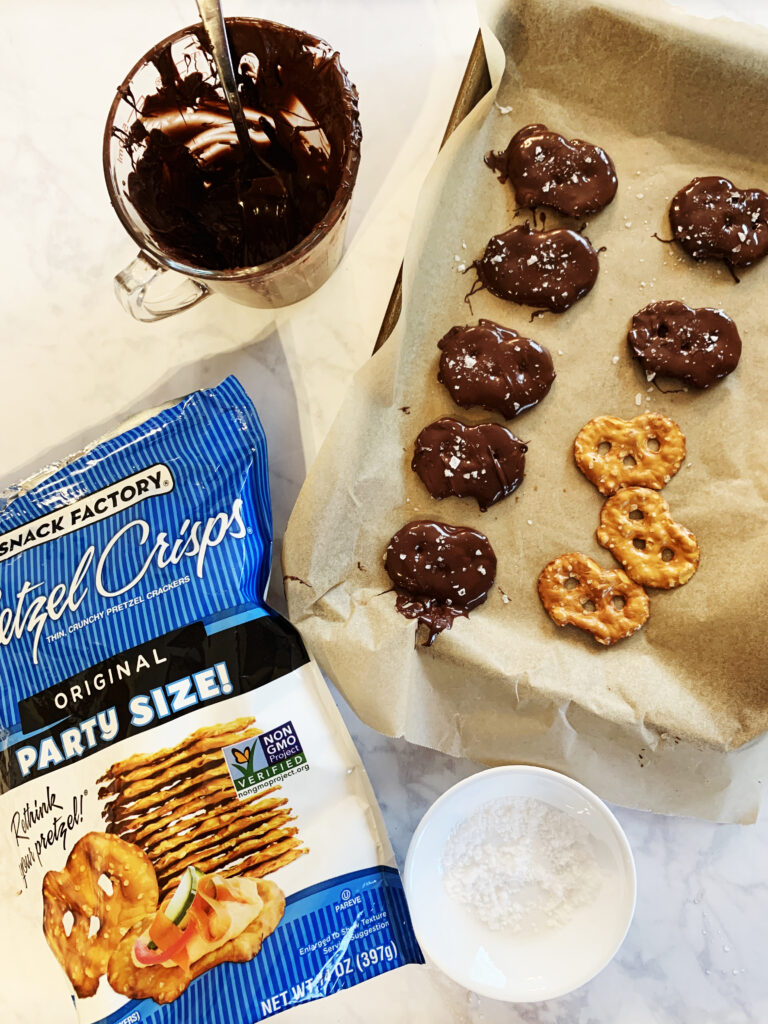 Next, let that set up- I usually pop them in the freezer to quicken the process! But in the mean time, you're going to get some fluff and mix it with some caramel syrup! I used salted caramel syrup and that hint of salt was soo good!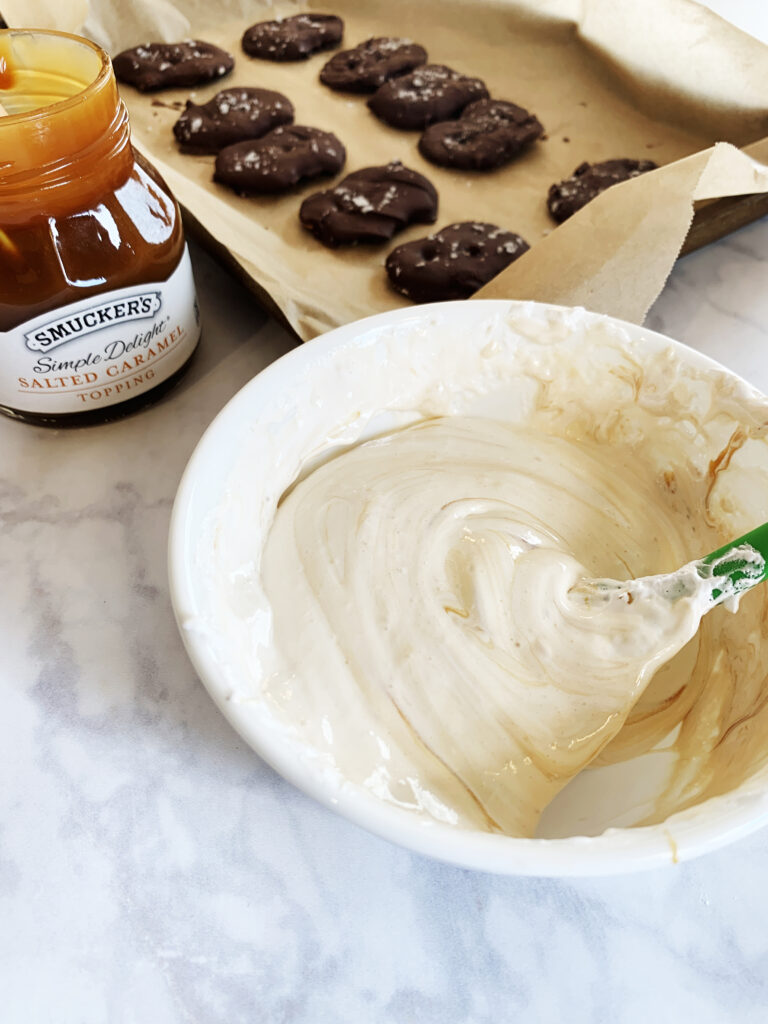 Add the fluff caramel mix to a ziploc bag, cut off the end, and when the pretzels are set, pipe them onto one pretzel and top with the other!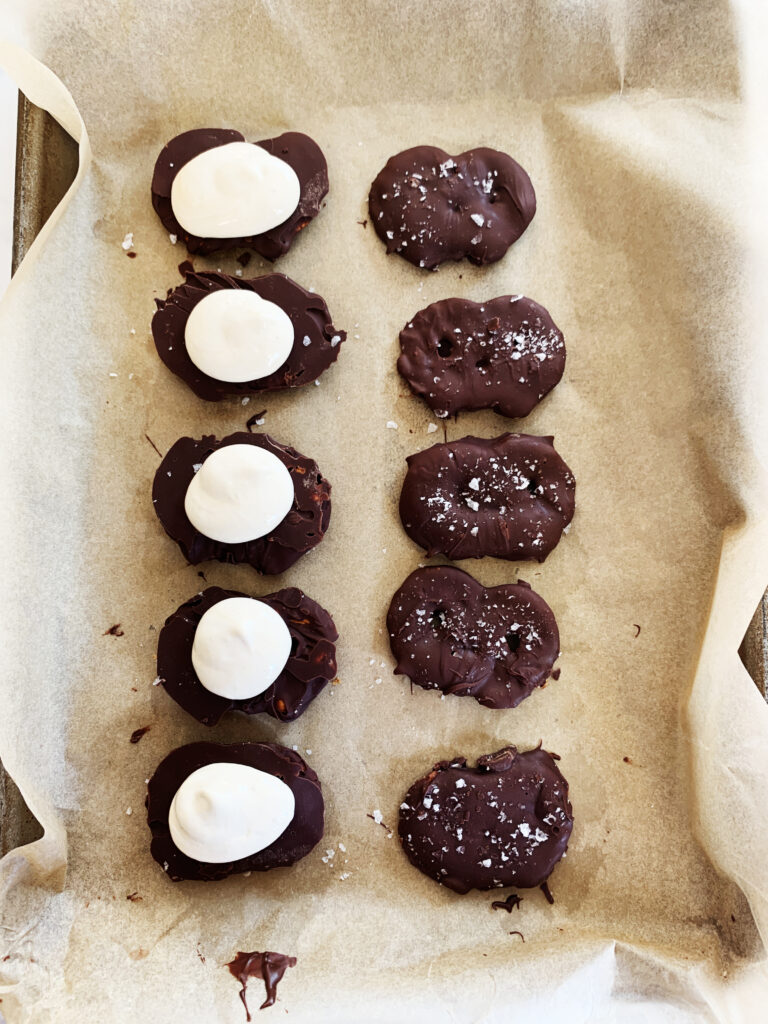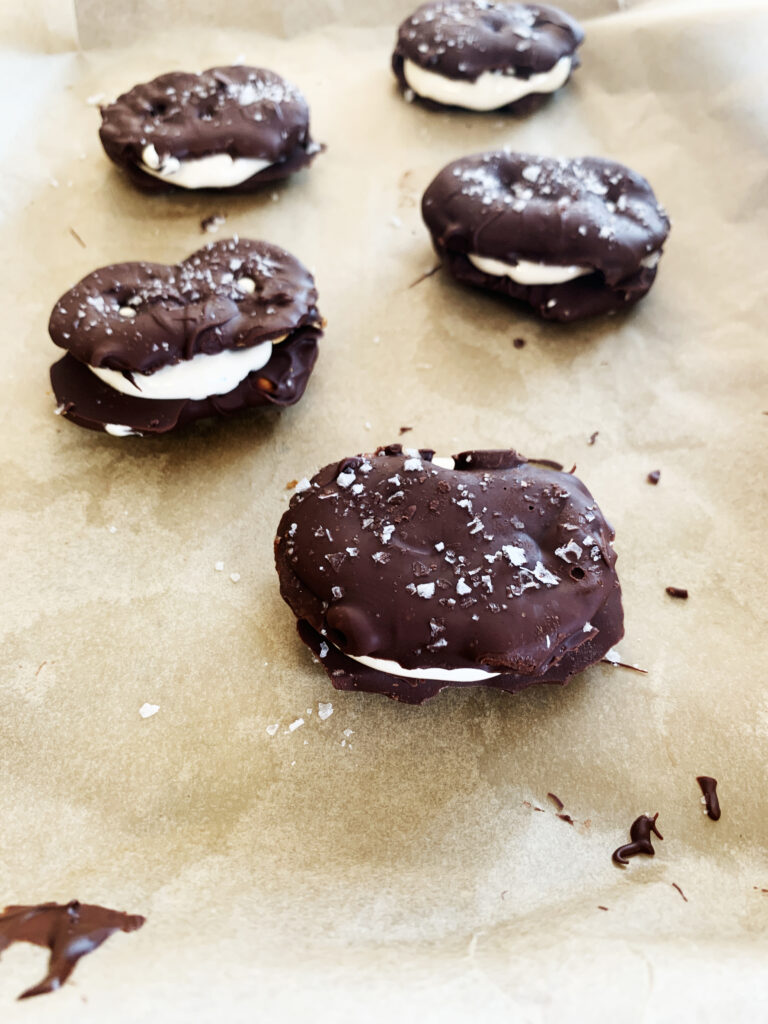 And because why not, drizzle with some extra caramel! Warning- these get messy! Also, not sure why, but I think these are even better cold so pop them in the freezer if you're looking for a cool summery treat!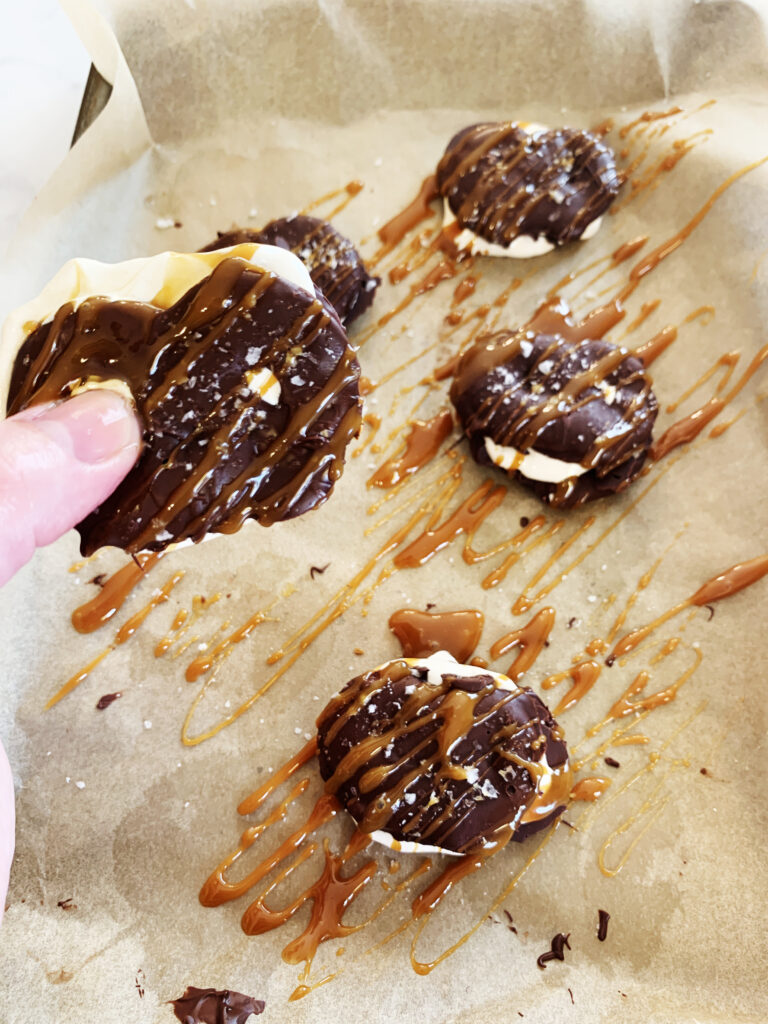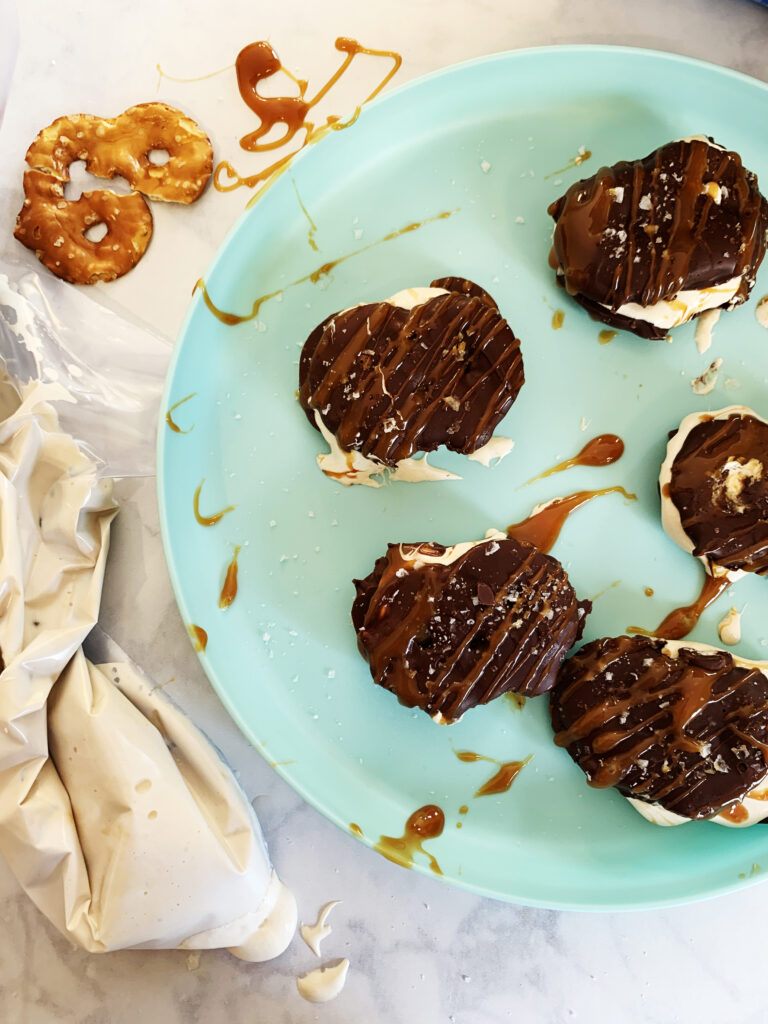 Recipe Below!
Chocolate Covered Pretzel & Salted Caramel S'mores
Course: Dessert
Cuisine: American
Salted Caramel Pretzel S'mores
Ingredients
10 Pretzel Flats

1 cup Dark Chocolate

Sea Salt

1 cup Marshmallow Fluff

2 tbsp Caramel Sauce
Directions
Melt dark chocolate in the microwave for 30 seconds and stir. Microwave for another 15 seconds, stir, and repeat in 15 second intervals until chocolate is melted.
Dip pretzel flats into the melted chocolate, lay out on a parchment paper lined pan, and sprinkle with sea salt. Let pretzels sit for 1 hour or until chocolate is hardened. I like to put them in the freezer to speed up the process.
When pretzels are ready, make the caramel fluff by mixing together the fluff and caramel. When fully mixed, add caramel fluff to a ziploc bag, cut off the end, and pipe onto one pretzel. Top the fluff/pretzel with the remaining pretzel. Drizzle with extra caramel if desired.