It's Sunday again which means time for brunch!! And also Day 2 of our 10 days of s'mores!! So of course, I had to come up with something tasty that satisfied those brunch cravings but screamed s'more!
So these are mini pancakes with layers of nutella fluff from Eat S'more layered inbetween! I actually used the mini pancake recipe from brunch last week! They're topped off with some more fluff, a nutella marshmallow, also from Eat S'more, and some milk chocolate! Then, as if that's not enough, I drizzled on some warm syrup, warm nutella, and sprinkled on some graham cracker crumbs! SO GOOD!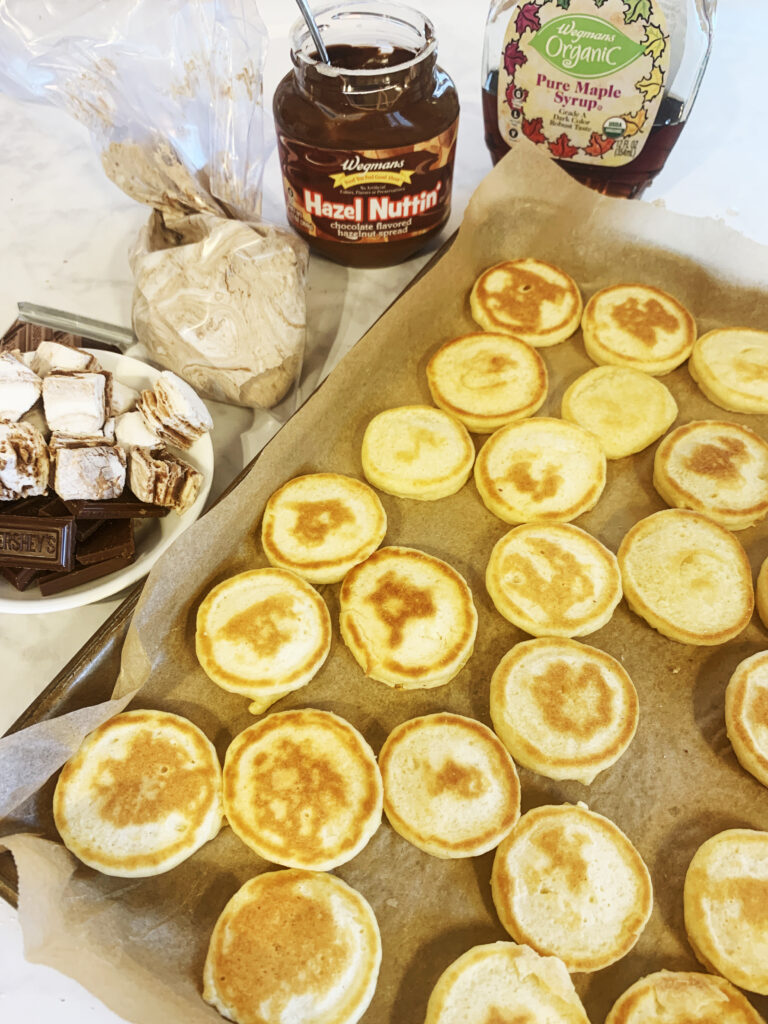 With only a few ingredients, these guys are so darn easy! (Side note, the Wegmans near me was actually out of Nutella, which was kind of crazy, but they're version "Hazel Nuttin" was super delish too when I drizzled it on! It's pictured above!)
Let's get stacking!
So I used 3 pancakes to stack and alternated with a pancake, then fluff, etc. Then, to help hold them together and help keep the marshmallow on top in place, I added a toothpick to secure it! Also, if you do decide to use the nutella marshmallows from Eat S'more, I cut them into mini one's since they're super giant marshmallows!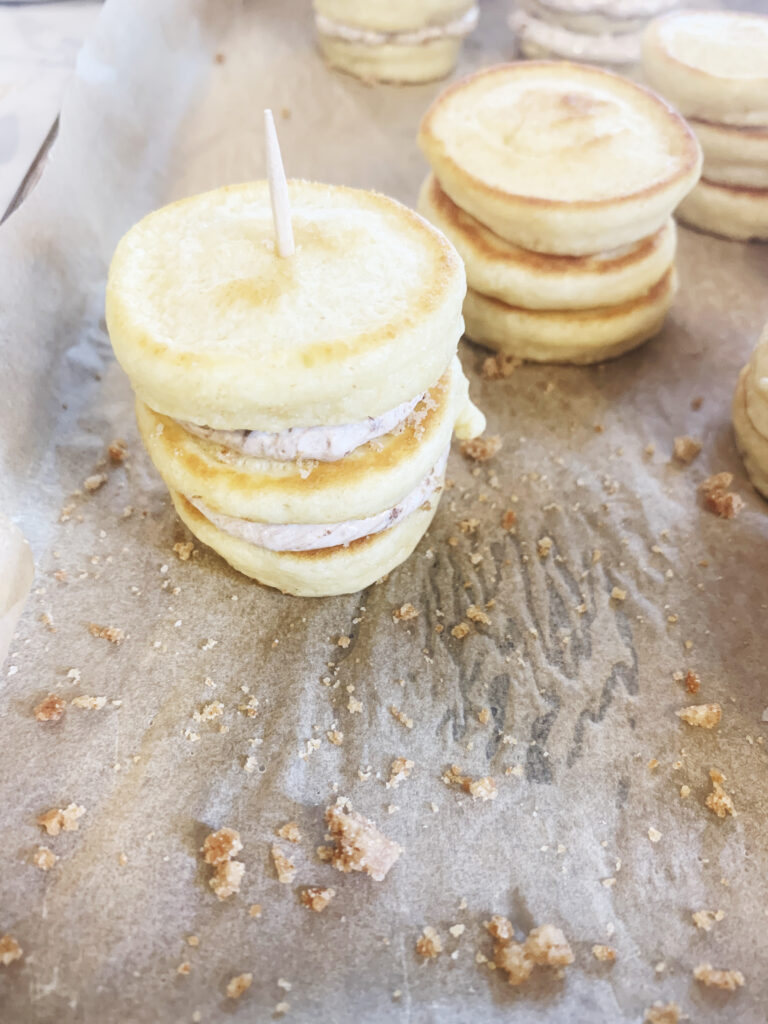 Then, add some more fluff around the toothpick, insert the marshmallow, add that piece of hershey's chocolate, drizzle with extra syrup/nutella, and finish them off with a sprinkle of graham cracker!!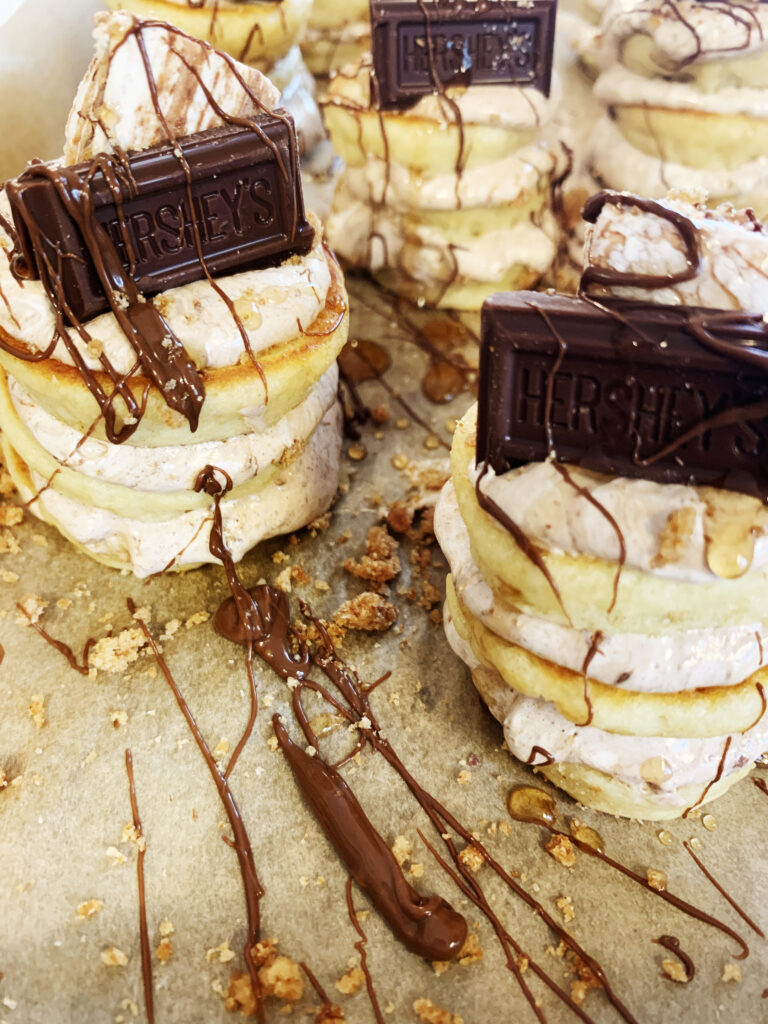 Recipe Below!
Nutella Marshmallow Pancake Stackers
Course: Breakfast, Brunch, Dessert
Cuisine: American
Mini pancakes with nutella fluff and marshmallows
Ingredients
2 cups Nutella Fluff

Nutella Marshmallows

Milk Chocolate Bar Pieces

1/4 cup Graham Cracker Crumbs, optional

Nutella/Chocolate Hazelnut Spread for drizzling, optional

Maple Syrup for drizzling, optional

Toothpicks for securing pancake stacks
Directions
Make the mini pancakes
To create pancake stacks, start with 1 pancake, apply a layer of fluff to the pancake (easiest done by piping- I used a ziploc bag with the end cut off ). Repeat this until you have 2 layers of fluff between 3 pancakes. To secure this, add a toothpick down the center of the pancakes/fluff.
Add more fluff around the top of the toothpick sticking out, top with a marshmallow (right into the toothpick), and add a piece of milk chocolate.
If desired, drizzle with warm nutella/ maple syrup and sprinkle with graham cracker crumbs.