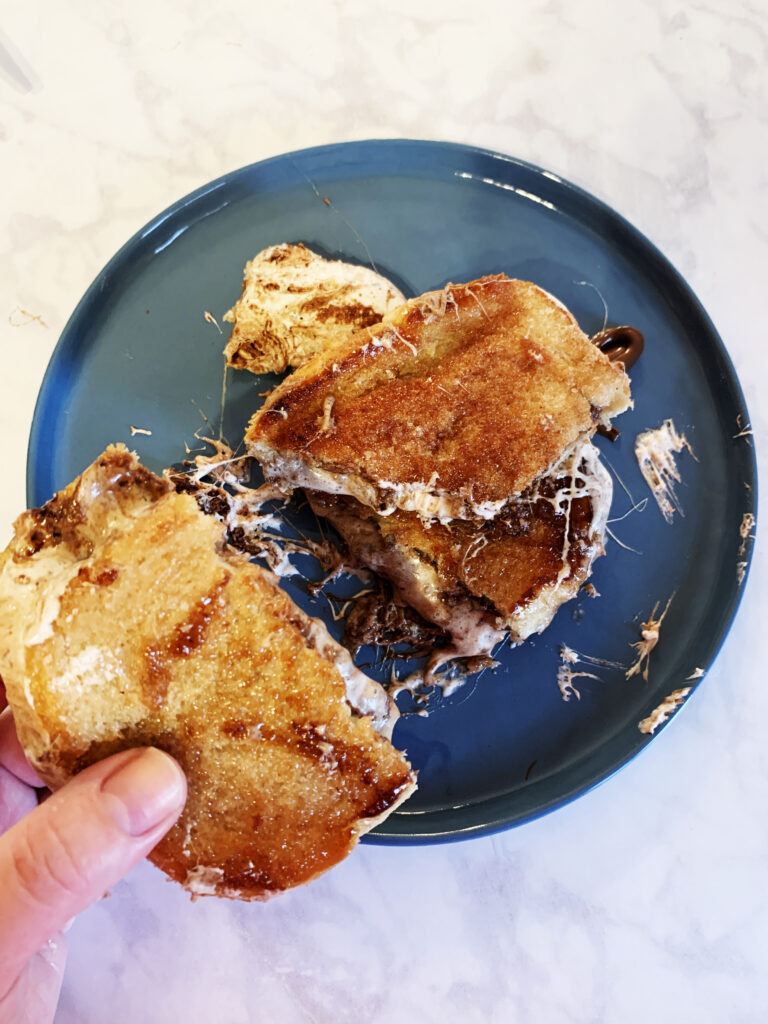 So think of this as a grilled cheese, but minus the cheese, plus lots and lots of nutella and nutella marshmallows from Eat S'more! Plus, it's cooked in a cinnamon/sugar mix and fried until the marshmallows get all warm and melty and it's truly just a delicious way to improve your sandwich game.
First, you're going to take some bread, smear on some nutella, and put a couple of marshmallows on it! Next, top the sandwich with another piece of bread smeared with nutella!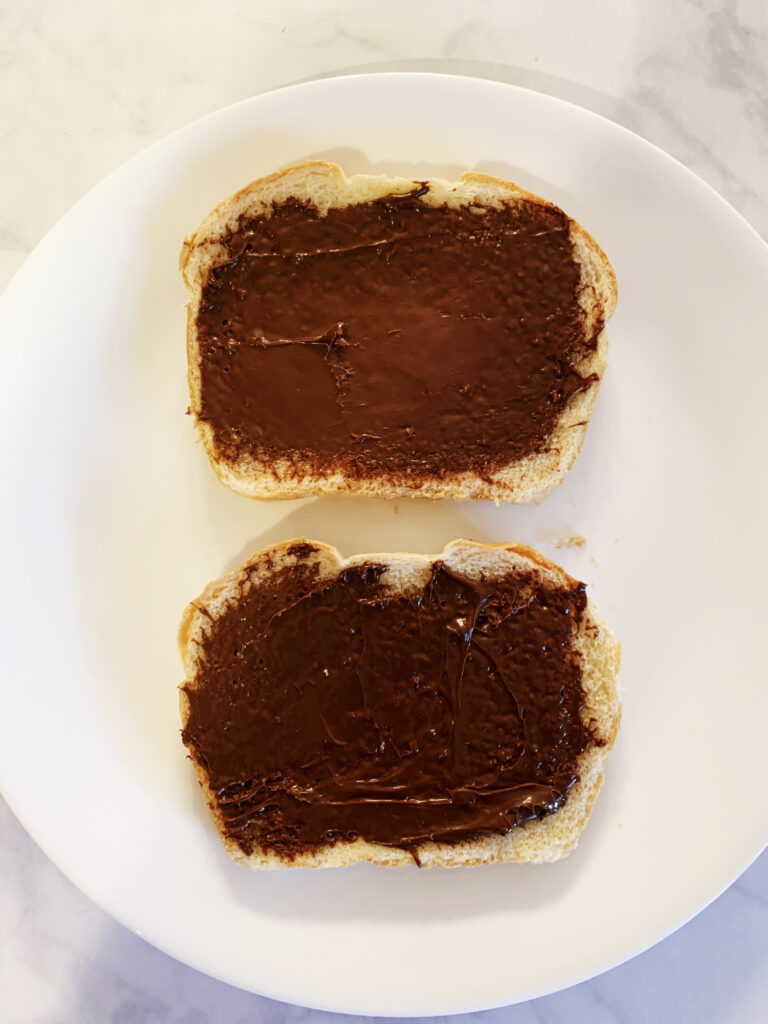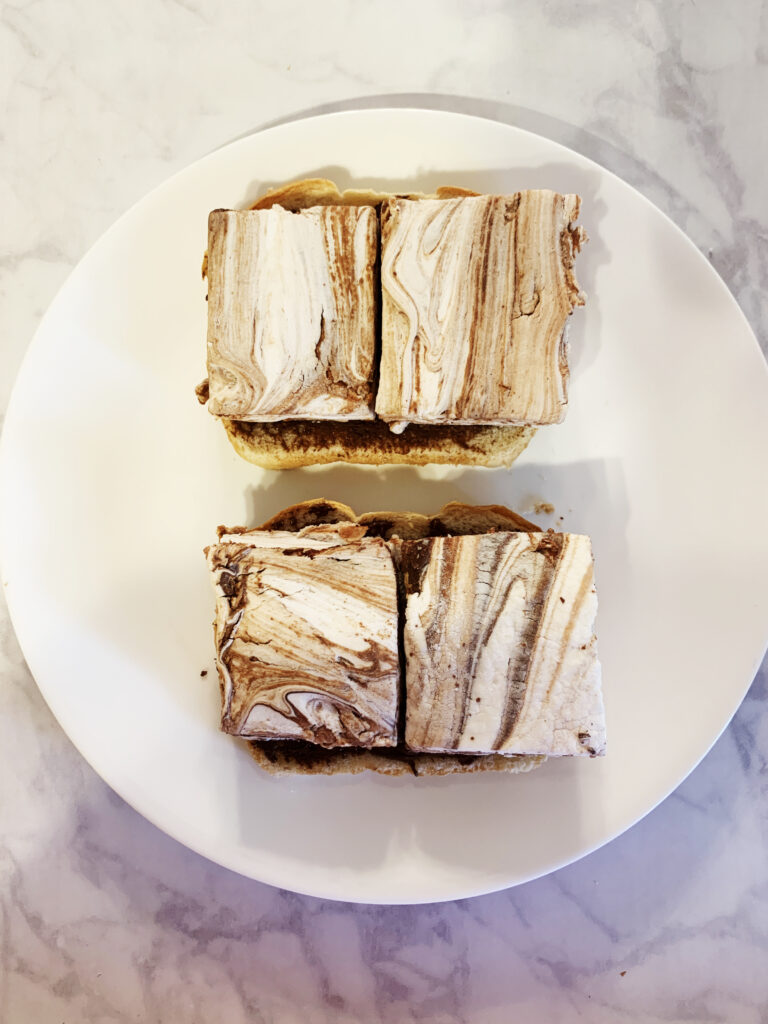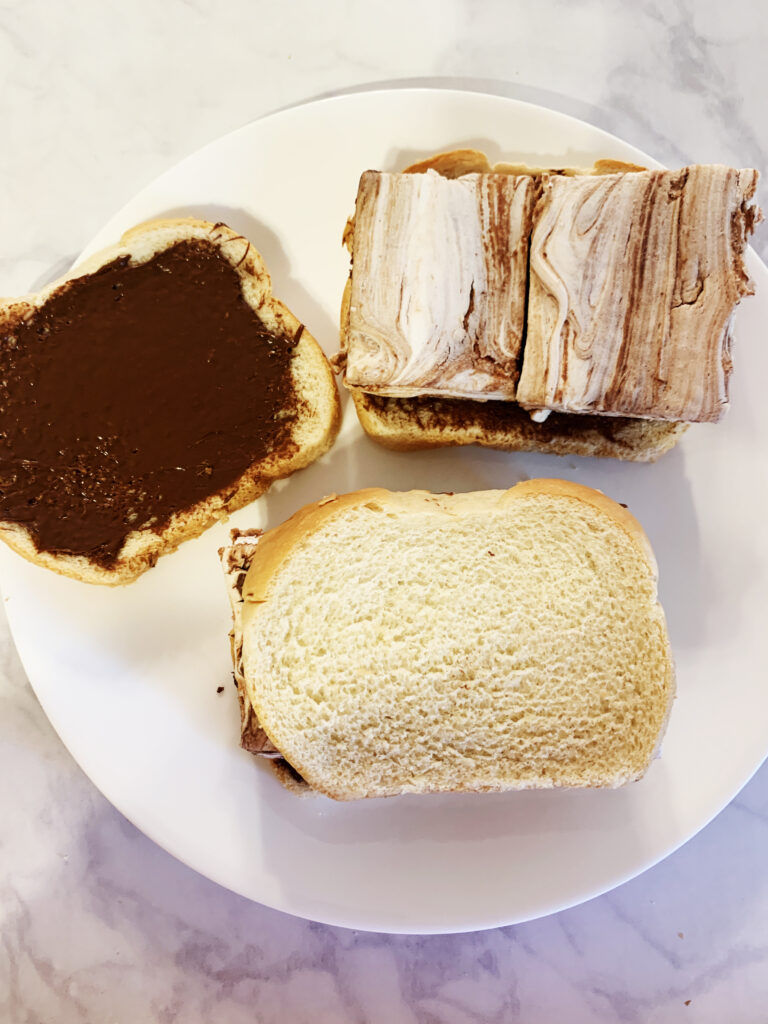 After, dip the sandwich in butter and then a cinnamon/sugar mix. Lastly, fry it up in a frying pan and it's done when the marshmallows are gooey and melting out!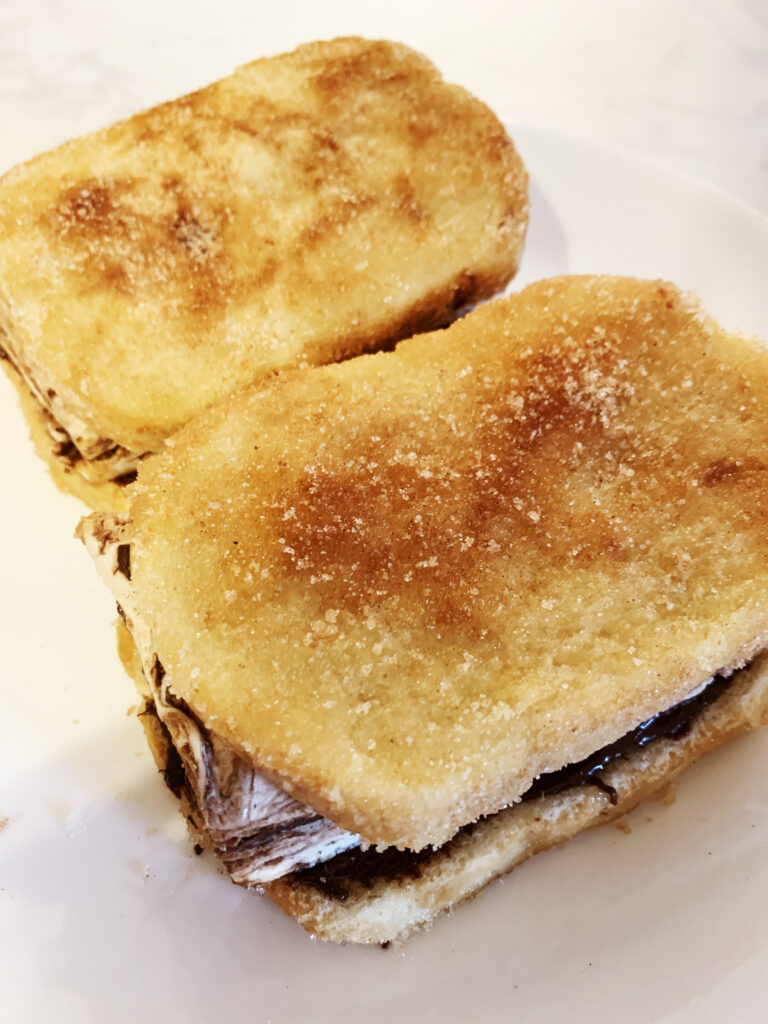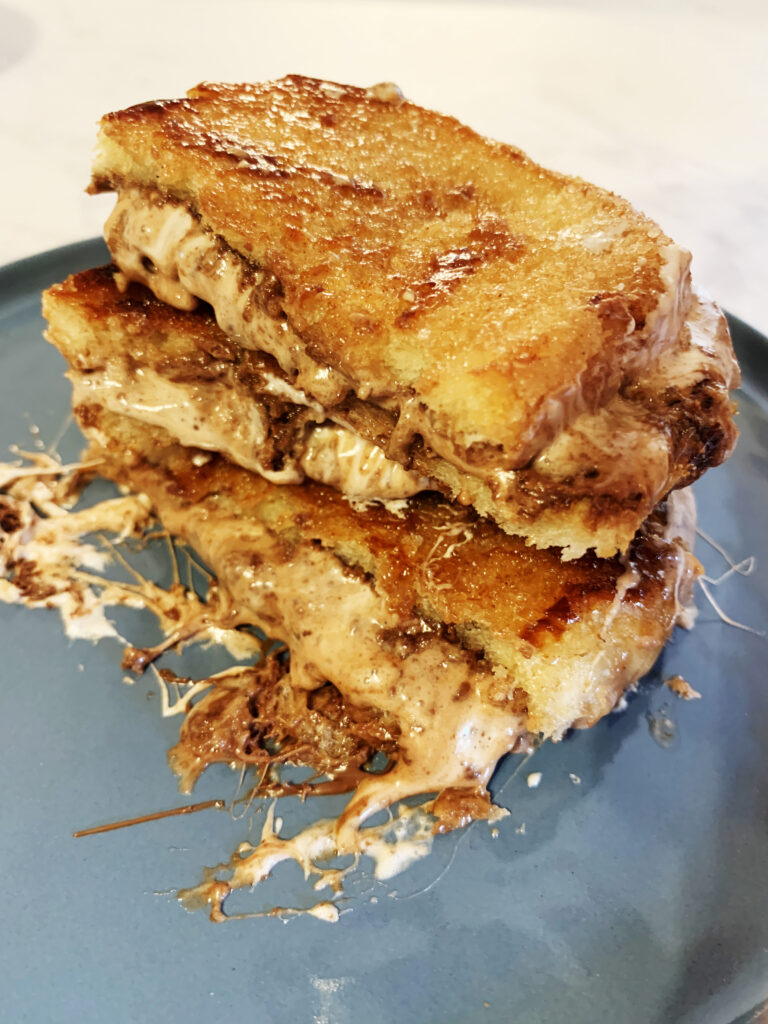 Recipe Below!
Nutella S'more Grilled Sandwich
Course: Dessert
Cuisine: American
Ingredients
4 slices of white bread

Nutella

Nutella Marshmallows (I used them from Eat S'more)

Cinnamon Sugar Mix (1/4 cup sugar and 1 tbsp cinnamon)

3 tbsp butter
Directions
Smear nutella on the 4 slices of white bread.
Add marshmallows to sandwich and top with other slice of white bread.
Dip sandwich on boths sides in butter and then cinnamon sugar mix.
Fry on stove for about 5 minutes, until marshmallows melt and sandwich is warm.