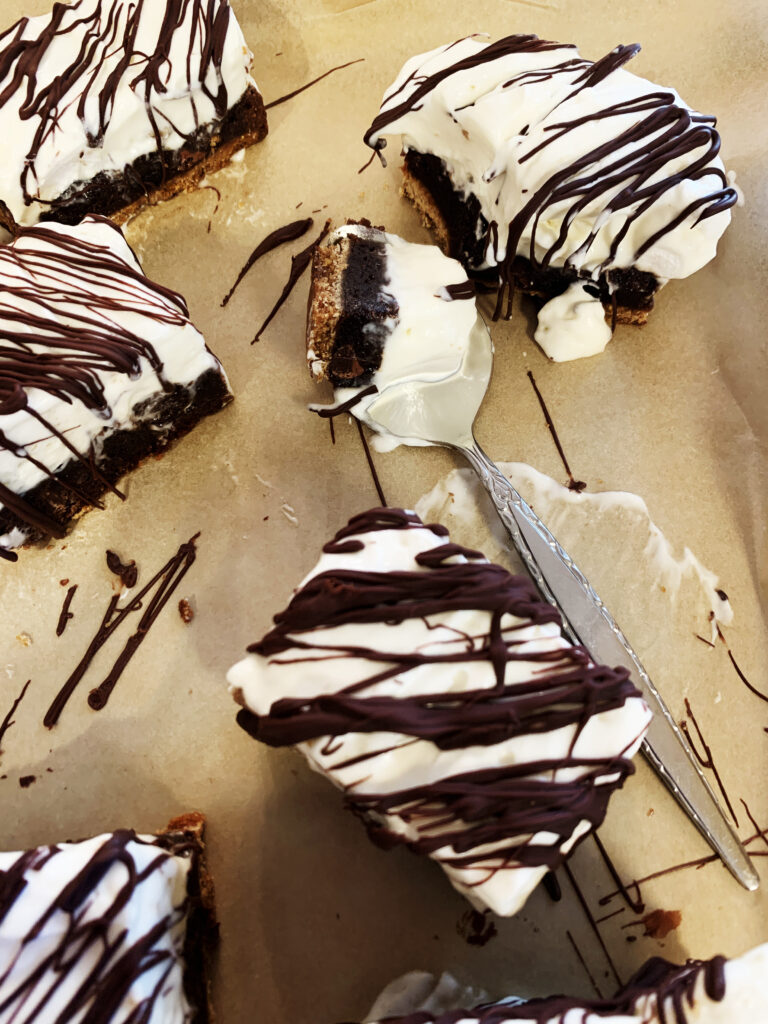 Happy Saturday everyone and most importantly, happy first day of my 10 days of s'mores giveaway! For those of you that don't know, I run a baking business out of NJ called Eat S'more (www.eatsmorenj.com) and due to Covid I had to close for a short while! We are reopening though starting August 10th, A.K.A National S'more day, one of our favorite days of the year at Eat S'more for obvious reasons LOL. But, we're super excited to reopen and we're kicking it off with a classic s'mookie pie giveaway! Check out the Daily Dash of Danii instagram page for more info!! 🙂
So in honor of National S'mores Day, we're sharing 10 fun recipes for s'mores and for the first day of s'mores, we're making this super delicious summer treat! These are basically ice cream bars made with a no churn fluff ice cream using Eat S'more's vanilla fluff, vanilla marshmallows, and graham cracker pieces! But that's only one layer! It's also layered with a milk chocolate brownie layer and a graham cracker layer and drizzled in milk chocolate! I promise you there's no turning back after that first bite, sorry not sorry.
Let's start layering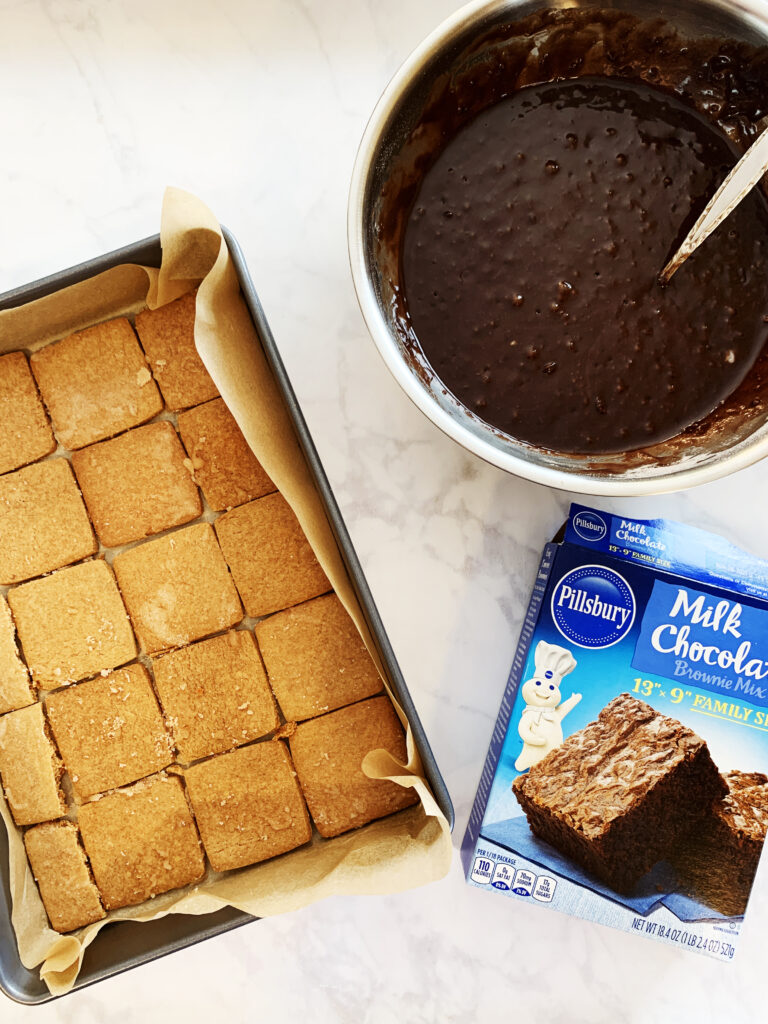 To start, line a 13×19 pan with parchment paper and cover the entire surface with graham crackers! The one pictured are our cinnamon sugar glazed grahams!
Next, you're going to make some brownie mix! To make this even easier, I grabbed a brownie mix from the store and added some chocolate chips to that, but you can totally make your own! Once that's all good to go, layer that on and bake it according to the box time! When it's done, let it cool off completely because the next layer is that no churn ice cream, which you don't want to add to something super hot!!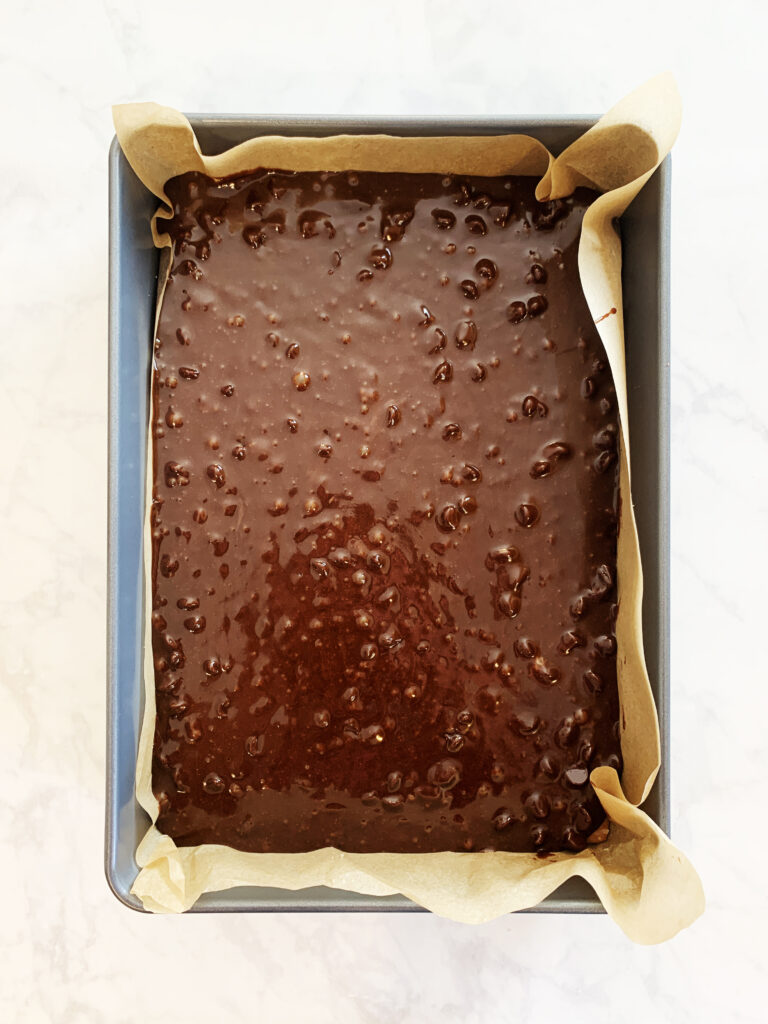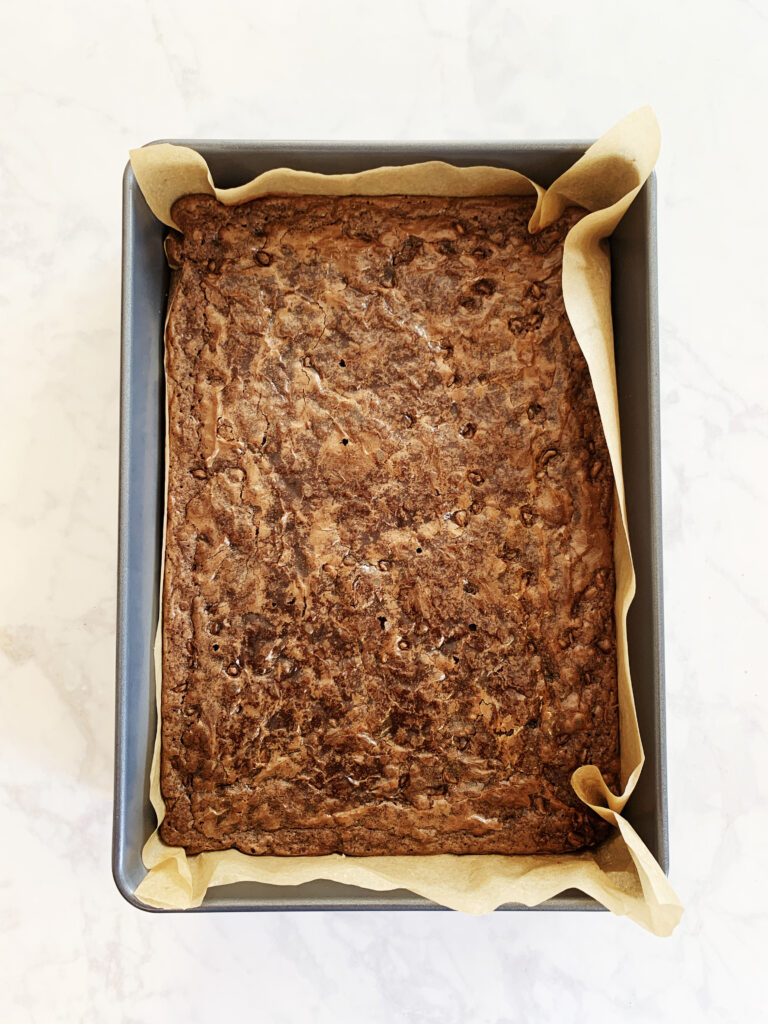 So the no churn fluff ice cream is super optional. You could totally use ice cream from the store, like a rocky road that's already super chocolatey and has marshmallow pieces in it! Or you could get your favorite flavor and mix in marshmallows yourself, anything works! Be creative!!
So first you're going to make some whipped cream. If you don't feel like it, cool whip is a great choice here also! So make the whipped cream, which in this case is just heavy cream- I don't add anything to it, just keep it flavorless because when it gets mixed with the other ingredients, you're not going to need that extra sugar or flavored extract.
So take the whipped cream and set aside. In another bowl, you're going to take the sweetened condensed milk, fluff, and almond extract and mix together. Once that's mixed, fold in the whipped cream. Once folded in, next add the marshmallows and graham cracker pieces!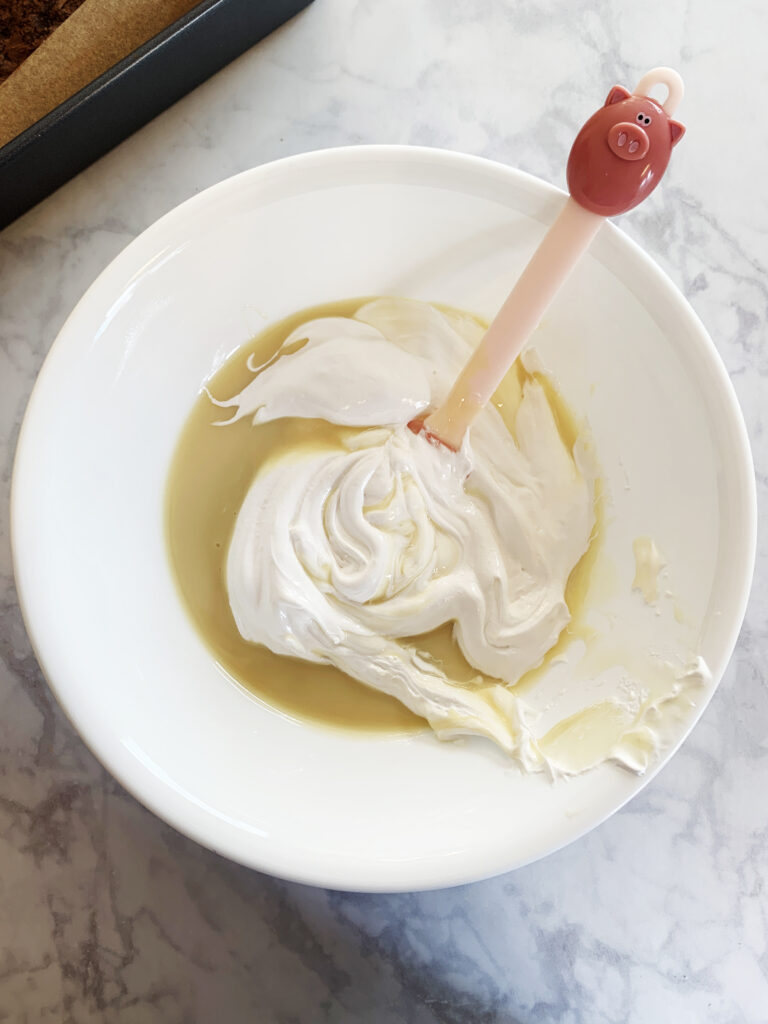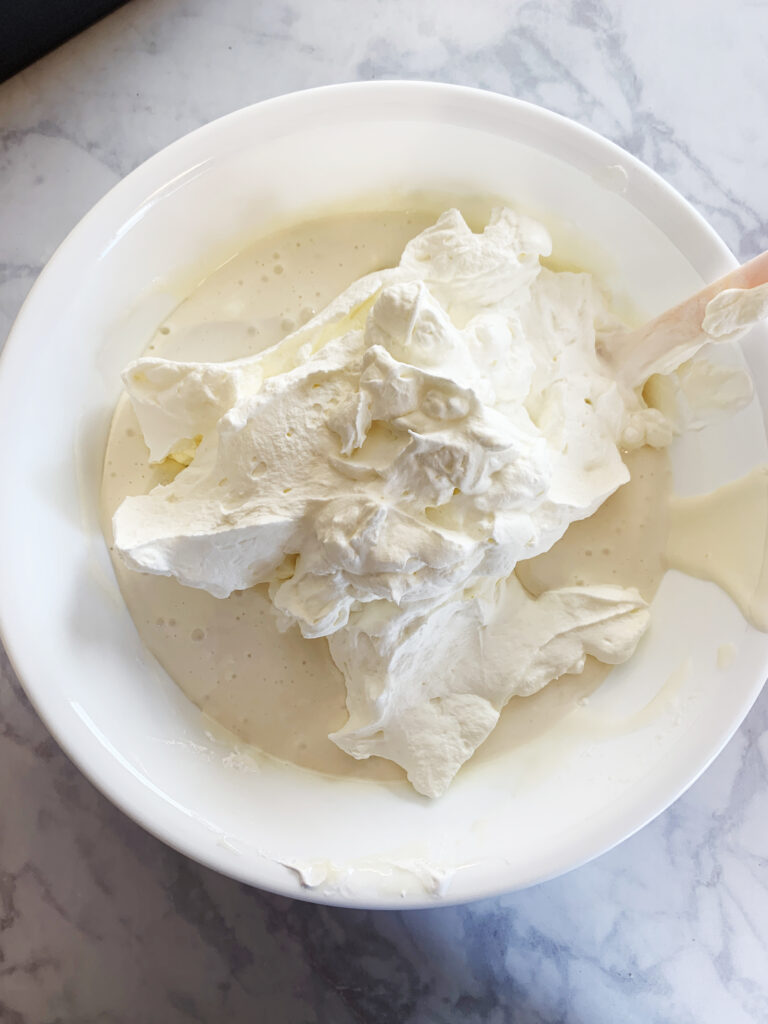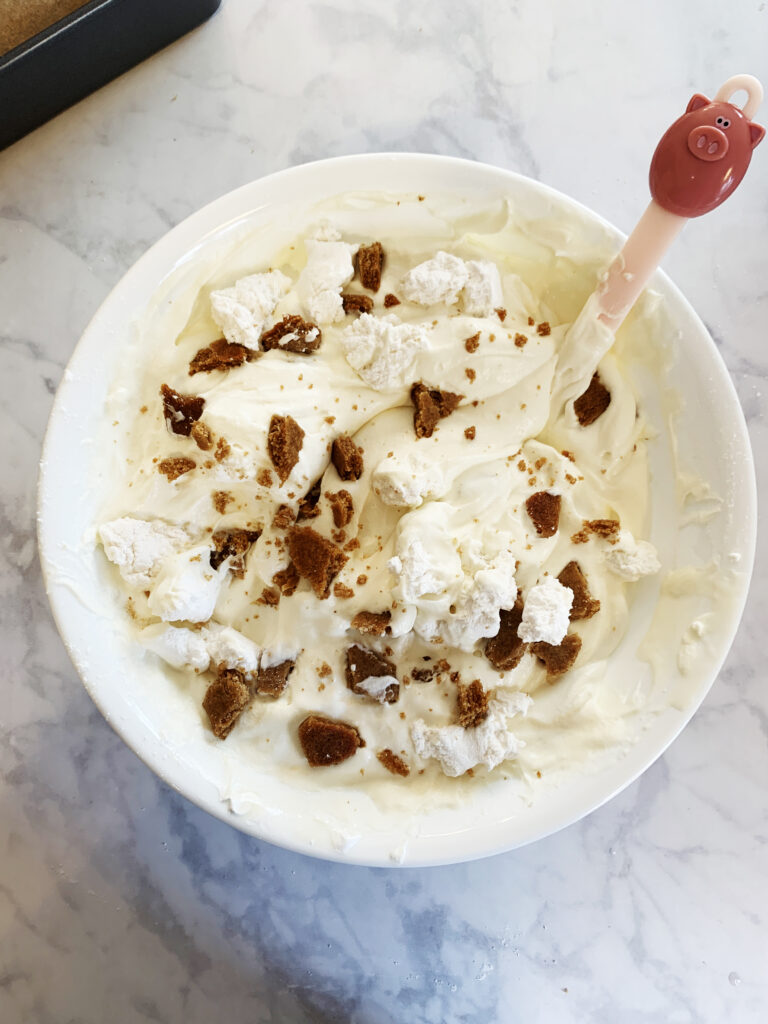 And that's all there is too it, that's your marshmallow fluff ice cream! Definitely worth making because it literally just tastes like fluff in ice cream form, and although I might be bias because ice cream is literally my favorite food, it really is so so good and takes literally less than 10 minutes.
So when the brownies are completely cooled, layer on that fluff ice cream!
Cover with plastic wrap or tinfoil, and let that sit in the freezer for around 6-8 hours or overnight. Since this is a no church ice cream, don't get alarmed if it doesn't get quite as hard as the ice cream you buy in the store, that's normal!
Final results…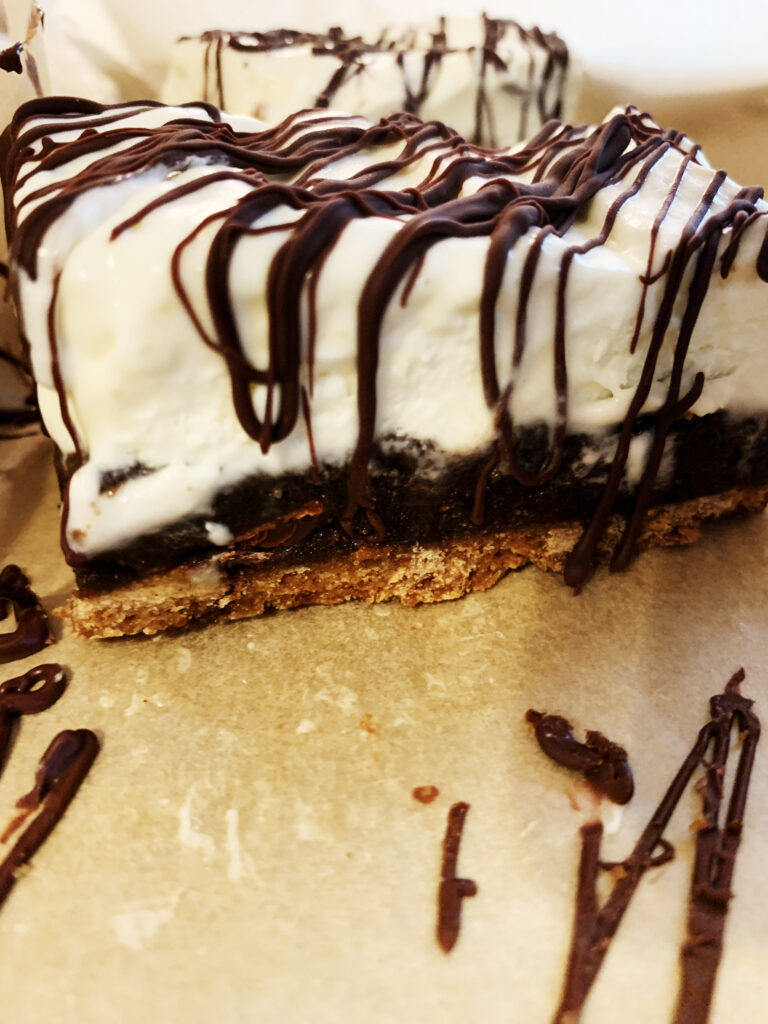 SOO when they're done freezing, take them out and slice them up! I drizzled them with some milk chocolate because why not, it's "s'mores"! This is one of my favorite ice cream treats and you get the s'more, just without the campfire!
Recipe below!
Brownie & Fluff Ice cream S'more Bars
Course: Dessert
Cuisine: American
Ingredients
1 Box Graham Crackers

1 Box Brownie Mix

Milk chocolate for drizzle, optional

Marshmallow Fluff No Churn Ice Cream

2 cups heavy cream or 2 cups cool whip

3/4 cup vanilla marshmallow fluff

1 14oz. can sweetened condensed milk

2 tsp almond extract

Marshmallow and graham cracker pieces, optional
Directions
Line a 13×19 pan with parchment paper.
Completely cover the pan with a layer of graham crackers.
Make brownies (I used box but homemade is great too!) and pour over the graham crackers. Bake this according to brownie box directions or you're homemade brownie directions.
Let the brownies cool completely. While cooling, make the no churn ice cream. Start by whipping the heavy cream until stiff peaks form and set aside. Skip this step if using cool whip.
In another bowl, mix together the sweetened condensed milk and the marshmallow fluff. Once combined, fold in the whipped cream or cool whip and almond extract. Optional, but now add in the graham cracker and marshmallow pieces (Best if both are bite size pieces).
Layer the brownies with the no churn ice cream. Let this sit in the freezer for 6-8 hours or overnight. Once done, cut up into pieces and drizzle with milk chocolate or any other toppings of choice!