Hi everyone! Yesterday was day 5 of our 10 days of s'mores!! I'm posting this a day late on the blog because I just finally got power back after a few hot days here in jersey! But that's ok because I'm so excited to share this treat with you guys! They're the perfect s'more treat if you're looking for that mess free fun but all of the flavor. Full of cinnamon sugar grahams, soooo much chocolate, and marshmallow pieces throughout make these guys a hit and did I mention they come together in about 10 minutes and all you need is a microwave? Yep, that easy!!
So first things first, you're going to melt some butter, chocolate, water, sugar, and marshmallows in the microwave for about 2 minutes, stopping half way in between to stir. It might be done sooner based on your microwave, but you'll know when basically everything is melted together and smooth.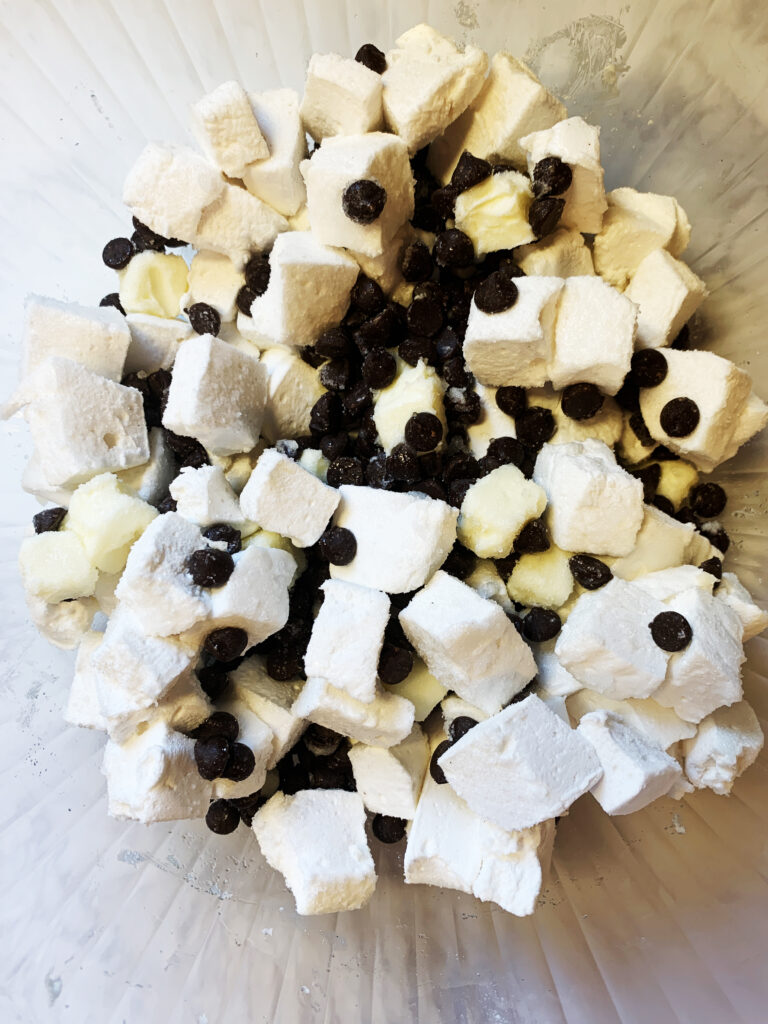 While that's going, add the graham cracker cereal, remaining chocolate chips, and remaining marshmallows to a separate bowl. Set aside.
When the mixture from the microwave is done, add the vanilla and stir it in! Take this mixture and add it to the bowl of graham cracker cereal/chips/marshmallows and mix together until everything is evenly coated!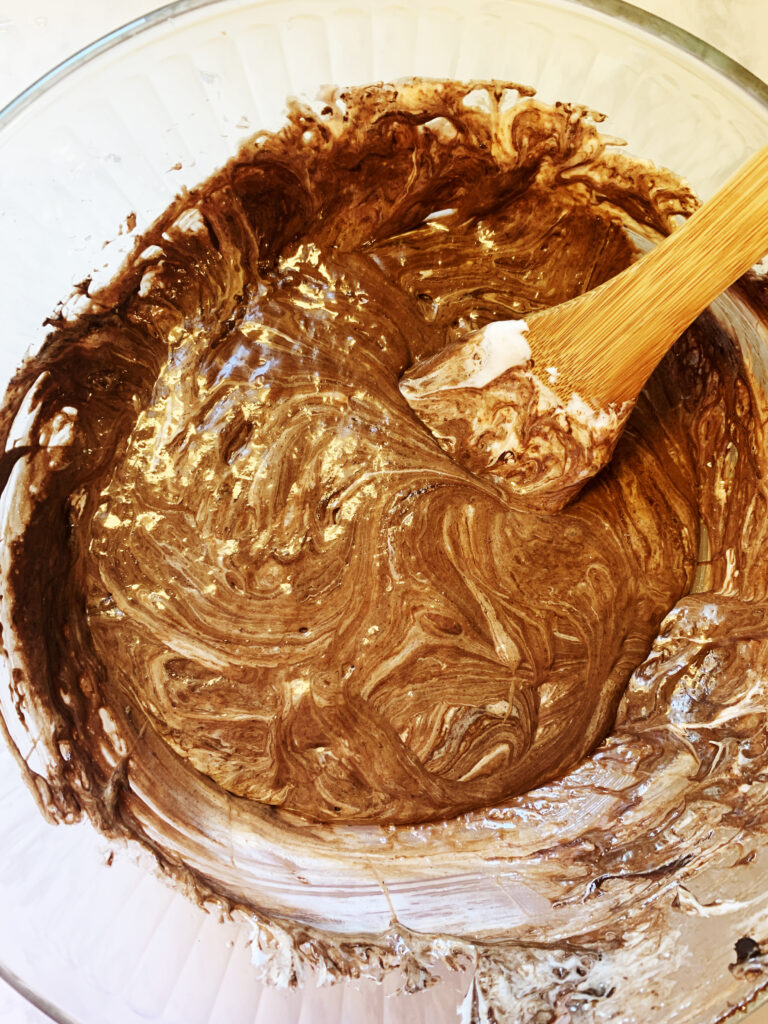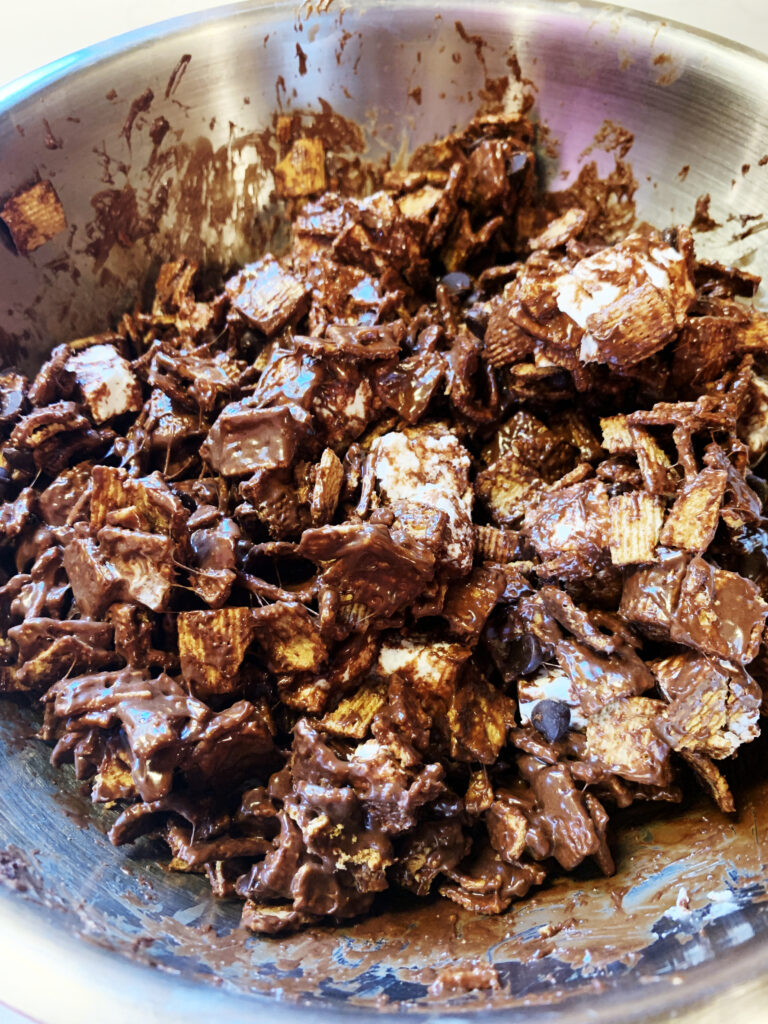 Add this mixture to a greased 9×13 pan (I used butter). Let this sit for around 2 hours until completely set and cut into bars once done!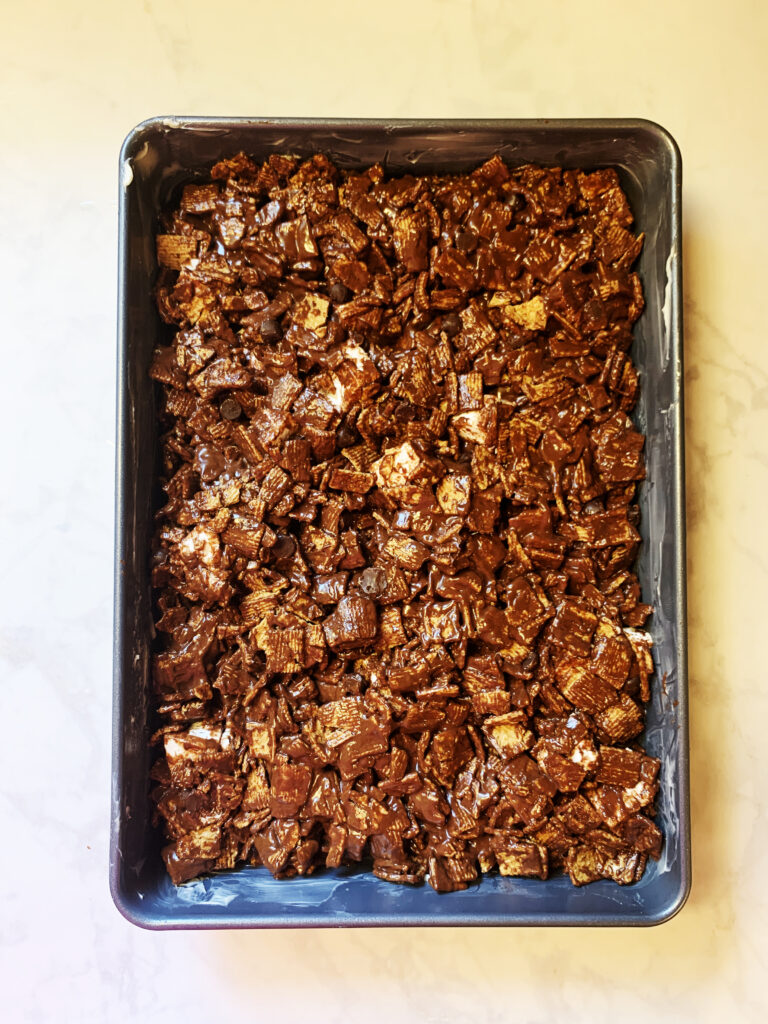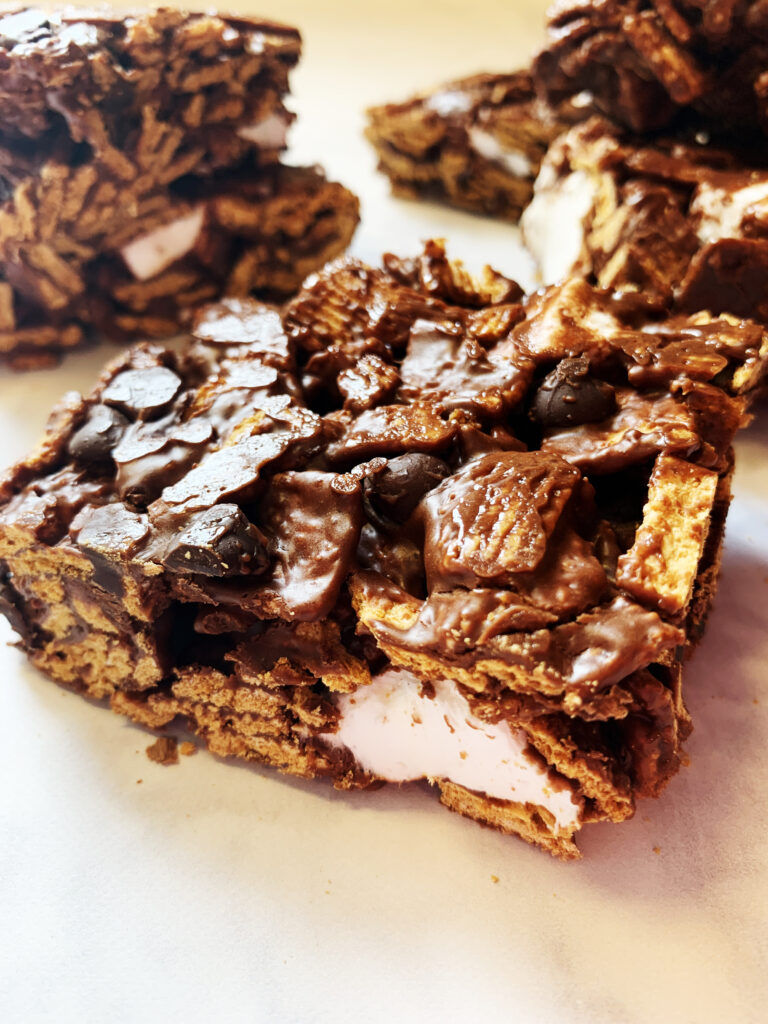 Recipe Below!
Graham Cracker S'more Bars
Course: Snacks, Dessert
Cuisine: American
Graham cracker cereal s'more bar
Ingredients
8 cups golden graham cereal

6 cups of mini marshmallows

2 cups chocolate chips

5 tbsp butter

1/4 cup sugar

1 tbsp water

2 tsp vanilla
Directions
Grease a 9×13 pan with butter. Set aside.
In a microwave safe bowl, heat up 5 cups of the marshmallows, 1 3/4 cups of chocolate chips, butter, sugar, and water for 1 minute. Stir and heat up for another minute or until everything is melted together. Stir in vanilla.
In another bowl, add the golden graham cereal, remaining marshmallows, and remaining chocolate chips. Add the microwaved chocolate mixture to this bowl. Stir until everything is coated evenly.
Add to the greased pan and let set up for 1 to 2 hours. Cut into 24 bars.